Apple reveals the 50 billionth app download winner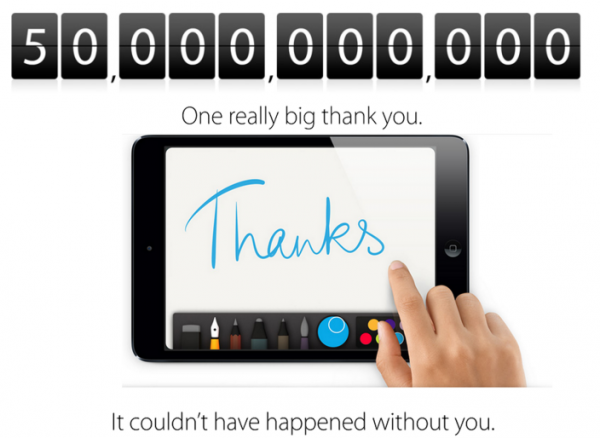 It's been a while coming. Two weeks ago my colleague Alan Buckingham wrote that Apple was fast closing in on a remarkable milestone -- 50 billion unique downloads (excluding re-downloads and updates) from the App Store -- and said the "big event seems destined to take place within the next 24 hours".
It actually took around 14 days from that point for the 50 billionth download to happen (or be announced at least), and for the winner of the $10,000 App Store gift card Apple put up as a prize to be revealed.
The lucky downloader was Brandon Ashmore from Mentor, Ohio who claimed his spot in Apple's record book by downloading Say the Same Thing by Space Inch (personally I was hoping it would be the Condom Size penis-measuring app).
In making the announcement, Apple revealed the usual amazing statistics, including that App Store customers are now downloading more than 800 apps per second at a rate of over two billion apps per month.
Eddy Cue, Apple's senior vice president of Internet Software and Services said, "Apple would like to thank our incredible customers and developers for topping 50 billion apps downloaded. The App Store completely transformed how people use their mobile devices and created a thriving app ecosystem that has paid out over nine billion dollars to developers. We're absolutely floored to cross this milestone in less than five years".