Tablets dance over PC's grave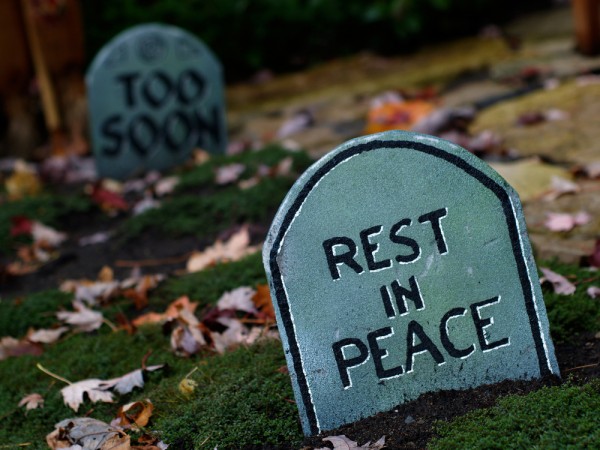 Few are those who still profess a bright future for PCs and, starting today, even fewer will. According to IDC's latest forecast, in 2013 the PC market is expected to take another dive with shipments dropping by 7.8 percent. This is triggered by a shift in computing needs as users look for more versatility and less raw power.
"As the market develops, usage patterns and devices are evolving", says IDC program vice president Loren Loverde. "Many users are realizing that everyday computing, such as accessing the Web, connecting to social media, sending emails, as well as using a variety of apps, doesn't require a lot of computing power or local storage". Naysayers, it's time to face the music -- the average user can get away with a tablet or smartphone to get the job done.
Surprise, Surprise: Mobile Devices Harm PC Shipments
To average users, modern mobile devices can deliver the same usability level as traditional PCs with the added bonus of extra portability, longer battery life and a more intimate connection via touch. And, in these difficult economic times, at a smaller price.
"Instead, they are putting a premium on access from a variety of smaller devices with longer battery life, an instant-on function, and intuitive touch-centric interfaces", says Loverde. "These users have not necessarily given up on PCs as a platform for computing when a more robust environment is needed, but this takes a smaller share of computing time, and users are making do with older systems".
"Older systems", as IDC call them, are more than capable of handling Windows 7, Windows 8 or the latest OS X iteration and no longer require significant upgrades to easily carry out basic tasks. My laptop (on which I'm writing this story) is nearly five years-old and I've only added an SSD and doubled the RAM capacity to keep it in tip-top shape. That's a small price to pay to keep a clunker going, but still more than what a Nexus 7 runs for today.
Youngsters also emphasize the capabilities offered by tablets. "Apple's success in the education market has proven that tablets can be used as more than just a content consumption or gaming device", says IDC research analyst Jitesh Ubrani. "These devices are learning companions, and as tablet prices continue to drop, the dream of having a PC for every child gets replaced with the reality that we can actually provide a tablet for every child".
Windows XP Battles the BYOD Movement
The research company predicts that replacement devices are set to give the PC market a breath of fresh air in 2014. Microsoft terminates Windows XP's extended support on April 8, next year, which leads IDC to believe that businesses will purchase new devices capable of running more recent operating systems (likely Windows 7). IDC, however, warns that the BYOD movement may negate this growth.
"In addition, the BYOD (Bring Your Own Device) phenomenon has moved from smartphones to tablets and PCs with nearly 25 percent of employees in organizations larger than 10 people claiming to have purchased the primary PC they use for work", says IDC vice president Bob O'Donnell. "This means that some of the corporate PC purchases we expected this year will no longer happen".
Emerging markets account for the large majority of PC shipments (expected to be 193.5 million this year, less than the 205.3 million from 2012) and, according to IDC's forecast, will drive towards a slight growth until 2017 (209.6 million shipments). Where PCs lose ground is in mature markets, with shipments expected to drop from 143.9 million in 2012 to 128.4 million in 2013 and 123.8 million in 2017.
Tablet Shipments Will Surpass the PC Market
Tablets are mostly to "blame" for the state of the PC market. IDC expects fondleslab shipments to grow by 58.7 percent year-over-year in 2013 and reach 229.3 million units (up from the 144.5 million units from 2012), surpassing portable PC shipments in the process.
By 2015, IDC says that tablet shipments will even exceed those of PCs (and not just portable ones). Like I said, blame the fondleslabs -- significantly lower price, more versatility.
"What started as a sign of tough economic times has quickly shifted to a change in the global computing paradigm with mobile being the primary benefactor", says IDC program manager Ryan Reith. "Tablets surpassing portables in 2013, and total PCs in 2015, marks a significant change in consumer attitudes about computer devices and the applications and ecosystems that power them. IDC continues to believe that PCs will have an important role in this new era of computing, especially among business users. But for many consumers, a tablet is a simple and elegant solution for core use cases that were previously addressed by the PC".
Inexpensive Android tablets drive the growth of the fondleslab market and the decrease in AVP (Average Selling Price) -- expected to be $381, down by 10.8 percent. By comparison, PCs still cost nearly twice as much on average with an estimated ASP of $635 for 2013.
IDC's forecast suggests that, in 2017, smaller fondleslabs (with screens smaller than 8-inches) will account for the large majority of tablet shipments (57 percent) while larger ones will become decreasingly popular (with 37 percent of the shipments).
By contrast, tablets with displays larger than 11-inches are expected to account for just 6 percent of the fondleslab market in four years. It shouldn't come as a surprise that Microsoft decided to work with its OEM partners on devices hovering around the 8-inch mark -- a good example is the Acer Iconia W3.
Photo Credit: metalstock/Shutterstock