Apple reveals OS X 10 Mavericks -- no, seriously, that's the new name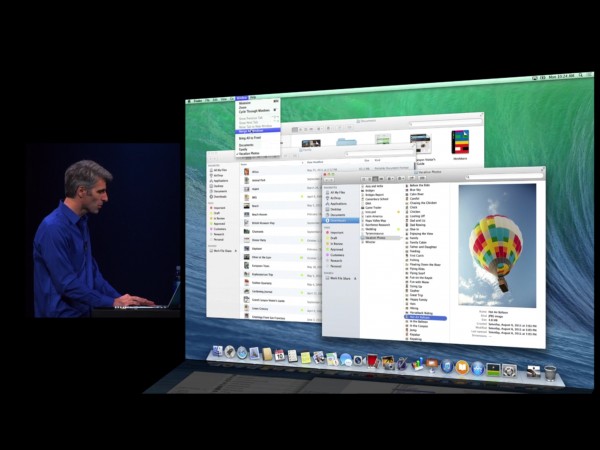 Live at WWDC 2013, Apple's Craig Federighi has just announced the first new non-cat named version of OS X 10.
After admitting Apple had run out of Lion variations, and making a joke about calling it OS X 10 Sea Lion, he revealed OS X 10.9's real title -- Mavericks (named after the surfing location in Northern California rather than Tom Cruise's character in Top Gun). Which is probably the worst name of any operating system ever. Even worse than Windows Me.
The tenth iteration of Apple's OS X system replaces Mountain Lion and adds features like improved multiple display support, Finder Tabs (lets you merge multiple windows into one) and tagging capabilities. You can now tag files wherever they reside and search for them on the hard drive or in iCloud using the same Finder bar.
Developers will be able to get their hands on the new OS today, but the general public will have to wait until the Fall.