Cheating on Android -- Windows 8 in my bed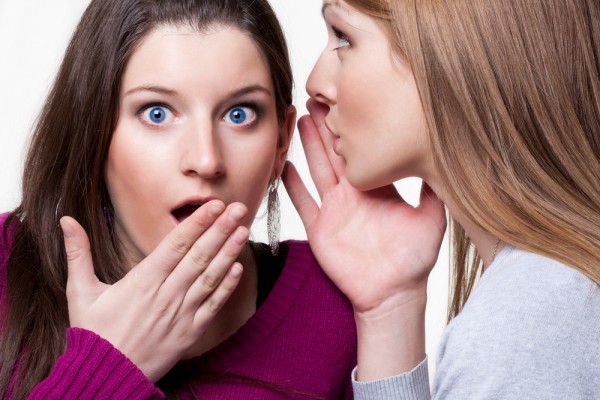 I am a longtime Android user and fan. However, my Nexus 7 has been running very slow. Needless to say, I am in the market for something to replace it. I was planning on looking for another Android tablet. Heck, like my colleague Joe Wilcox, I even collect Android collectibles. However, I am currently having a sordid love affair with Microsoft Windows 8. Everyone who hears about my love for Windows 8 on the desktop tells me that the operating system will really shine on a tablet. And so, I decided to explore an Android alternative -- a Windows 8 device.
When looking for a Windows 8 tablet, there were only two things I knew I wanted -- great build quality and for it to be light-weight. However I knew for sure what I didn't want -- Windows RT. I expect Windows RT to slowly grow and gain momentum in the future. However, that time is not now. I need to get work done with my tablet so I must have access to Windows x86 apps.
Since I wanted great build quality, I decided to contact Lenovo. Its ThinkPad laptop line has a reputation for being rock solid. I explained to the company that I wanted to test Windows 8 vs. Android. Lenovo was very interested in helping and sent me a Lenovo ThinkPad Tablet 2 -- a business oriented tablet -- to test. The question is, is it worthy of the iconic ThinkPad name?
Specifications
Here are some of the specs as configured:
Intel® Atom Z2760 processor @ 1.8ghz
2GB Ram
10.1" LED Screen (16:9)
64GB SSD
Dual cameras – 2MP front facing and 8MP rear
Digitizer Pen
Micro-SD Card slot
Sim-Card slot for AT&T 4G LTE
From a hardware perspective, on paper, this tablet shames my 16GB Wi-Fi-only Nexus 7. However, my desktop is a Core i5 Ivy-Bridge overclocked to 4.2 GHz -- the Atom processor does make me nervous. But, for the purpose of my test, I am not looking at benchmarks, I am focusing on the overall experience.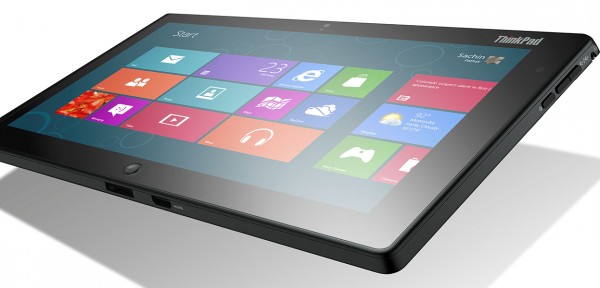 First Impressions and Taking a Look Around
Upon getting the ThinkPad Tablet 2 out of the box, I was extremely impressed with the build quality -- it is one of the finest tablets that I have touched. It just fits very well in the hands and has a very solid feeling.
In the title of this article, I wrote "Windows 8 in my bed". The reason for saying that is that I mostly use a tablet while lying in bed, so it must be light. This tablet definitely meets that requirement -- it is 1.3 pounds, which is lighter than the iPad (1.46 pounds).
The left side of the tablet has a full-size USB port and a micro-USB port for charging. The full-size USB port will let you use any USB device, including something as simple as a flash drive. Google's Nexus tablets cannot do the same without additional third party accessories. It is also very much appreciated that Lenovo did not opt for a proprietary charging port.
The top of the device holds the digitizer pen, power button, micro-SD slot and sim-card slot. Interestingly, the pen comes with a little red nub on it, just for decoration. So, when the pen is housed in the tablet, the little red circle can be seen on the top. It may seem like a very small thing but it gives the tablet a personality -- much like the red nub pointing device on ThinkPad laptops. It is not easy to make a rectangular tablet stand-out but Lenovo has done it with a little red circle. The micro-SD slot is very convenient. While the onboard 64GB SSD should be enough for apps, it can likely fill-up with media. Again, Google's Nexus devices cannot accommodate an SD card without additional thirdparty accessories.
The bottom of the tablet has a proprietary port for optional accessories and an HDMI port. The HDMI port will make the tablet great for watching media on a TV. However, it also will allow you to connect it to a computer monitor and use it as a desktop replacement. The device has both Bluetooth and a USB port so you can easily add pointing devices, keyboards and additional hardware, especially with a powered USB hub.
The right side has volume rocker buttons, a headphone jack and a rotation-lock button. These are basic and expected features. I would have preferred to have the headphone jack on top for portable use. However, I can see how it is preferable to have it on the side when using it in docked mode with the optional Bluetooth keyboard dock.
Operating System
The hardware is great, I can't say enough positive things. However, hardware can only go so far. The true experience and immersion will come from what is running on the hardware -- the operating system.
The operating system doesn't need much explanation, it's Windows 8. While you may love or hate it on the desktop, you are almost guaranteed to love it on a tablet. After all, it was designed for them. The Modern UI really shines with touch. Multitasking is a dream by simply swiping right then left from the left side. You can easily share content by simply swiping from the right side and selecting "Share". Even when using the tablet in classic desktop mode, it is easy to navigate and select the smaller, non-touch buttons.
I am most impressed with the on-screen keyboard. It is, without a doubt, the best on-screen keyboard of any operating system. Android's keyboard is functional but basic. Truth be told, I have always favored the iPad's on-screen keyboard and considered it the best. However, Microsoft must be crowned the champion in this regard. You can easily change keyboard styles on the fly and without messing with settings. My favorite part though is the on-screen shortcuts. When the CTRL key is pressed, things like "Copy" and "Paste" are displayed on the keyboard on the C and V keys. Even though I know these shortcuts often by heart, it is still impressive.
Programs and Apps
On Android, there are tons of apps. Unfortunately, there are many compromises and limitations with those apps. Frequently, desktop features are shoe-horned in. While the apps are functional, they often don't match the usability of comparable desktop versions. The user is forced to figure out how to solve their needs with less -- much like MacGyver with a rubber band and paper-clip.
A great example is Microsoft Office, the most important software for any business user. On Android, there are many mobile office suites such as Quick Office and Documents-To-Go. While they are functional, they are not Microsoft Office. There can be compatibility issues and that is just not acceptable. Power users need the real thing. Currently, a Windows tablet is the only place to get the true Office experience on a tablet.
Another example is the web browser. Both iOS and Android offer many browser choices but none of them compare to true desktop browsers. A Windows x86 tablet allows the user to run full versions of Chrome, Firefox, Internet Explorer and Opera with full flash support. A Windows x86 tablet user has far more options. The ThinkPad Tablet 2 has a 16:9 display and is a dream for surfing the web. When holding the tablet vertically, in portrait mode, the entirety of a website can often be viewed. For example, almost all of betanews.com can be seen without scrolling.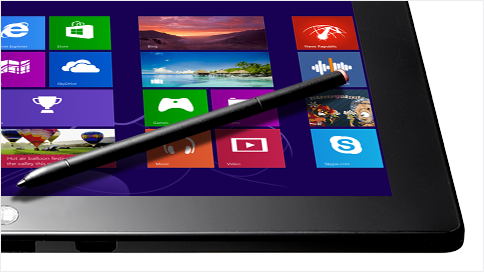 The tablet also has access to the new Windows 8 Modern apps through the Windows Store. There are many high quality applications in the store but Android's Play Store has one huge advantage -- games. The volume of high quality games found in the Microsoft Store are dwarfed by Android.
By running x86 Windows, the tablet has access to a plethora of high-quality full-featured programs, developed over many years. Plus, you can utilize the Microsoft Store to try out all the new Modern apps. Not to mention, by having desktop Chrome, the user has access to all ChromeOS apps and the Chrome-Launcher in desktop mode.
Conclusion
The ThinkPad Tablet 2 is very solid hardware backed by one of the most trusted companies, Lenovo. This high-class tablet definitely deserves to be called a ThinkPad. Lenovo has a winner on its hands. However, "a winner to whom?" is the question. If your primary focus is mobile gaming, you must look elsewhere -- I would suggest an iPad. However, if you need to get work done, live in the browser, need access to Microsoft Office and occasionally game then buy this tablet now.
Ultimately, I have decided to put the Nexus 7 in my nightstand drawer. When you can have a full desktop OS in a tablet form-factor, there is no need to compromise, there is no reason to use Android. Maybe I will pull the Nexus 7 out of the drawer one day to play Granny Smith. However, for now, I am enjoying the full desktop experience of Windows 8 in my bed...
Just don't tell Android!
Photo Credit: murielbuzz/Shutterstock