Sony Xperia Z finally coming to T-Mobile 'this summer'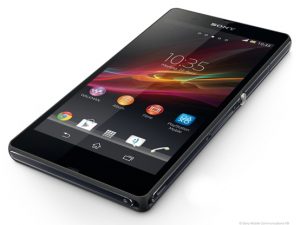 Today, US mobile operator T-Mobile announces that, this summer, the Xperia Z will finally join its smartphone portfolio. Sony's Android flagship was unveiled little over five months ago during CES 2013. Fast is definitely not the word to describe its US arrival.
T-Mobile also reveals that, in the US, the Xperia Z will be available exclusively through its online and brick and mortar stores. The smartphone, which meets the IP55 and IP57 standards for dust and water-proofing, respectively, will be offered alongside the carrier's Simple Choice plans.
T-Mobile did not announce the price (on or off-contract) for the Xperia Z, but it's fair to assume that it will fall in line with what the mobile operator charges for similar devices like the HTC One or Samsung Galaxy S4 ($579.99 outright or $99 down coupled with 24 $20 monthly payments).
The highlights of the Xperia Z include: 5-inch TFT display with a resolution of 1080 by 1920; 1.5 GHz quad-core Qualcomm Snapdragon S4 processor; Adreno 320 graphics card; 2 GB of RAM; 2,330 mAh battery; 16 GB of internal storage; microSD card slot; 13 MP back-facing camera; 2.1 MP shooter on the front; 4G LTE; NFC (Near Field Communication); Bluetooth 4.0 and GPS with Glonass support. The Xperia Z runs Android 4.1, although an update to the second Jelly Bean iteration should arrive shortly. The device comes in at 139 x 71 x 7.9 mm and 146 grams.