Better apps coming to Windows 8.1?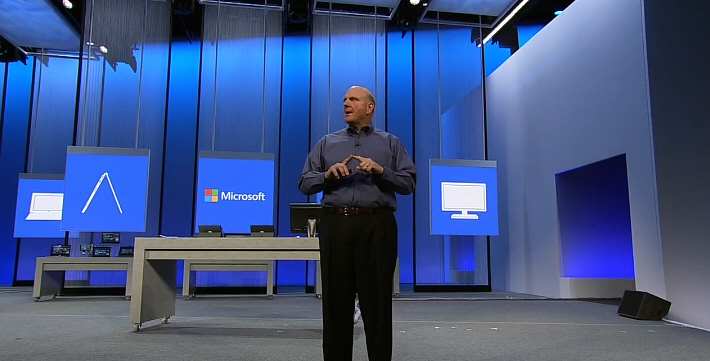 Microsoft wants -- and needs -- users to embrace apps. The problem is many PC users don't really care about them, and even tablet users don't seem too enthralled. It doesn't help that a lot of the apps on offer through the Windows Store are third party knock-offs rather than official releases.
At Build today, Microsoft CEO Steve Ballmer announced that the Windows Store has hit the 100,000 apps milestone (a figure which, incidentally, Keith Lorizio, Microsoft VP, U.S. Sales & Marketing promised to hit within 90 days of Windows 8's launch) and that, finally, an official Facebook app is on its way to the Modern UI.
Getting Facebook to embrace the tiled OS is a start, and an important app that Microsoft should really have had onboard when Windows 8 first launched.
That wasn't the only app, Ballmer mentioned. Official apps for Flipboard and NFL Fantasy Football are coming to the redesigned Windows Store too, and there are two new Bing apps in the Windows 8.1 Preview -- Food & Drink, and Health & Fitness. We got to see an early PowerPoint app too, suggesting development of Office for the Modern UI is progressing steadily.
Microsoft is also touting new "opportunities for developers to design, build and market their apps by leveraging the redesigned Windows Store, additional monetization opportunities and flexible design options".
Which sounds great, but won't get the likes of Google, the BBC, or other major content creators knocking on the door.
But hopefully, if Microsoft can persuade a few more big names to follow Facebook and port existing apps to the OS -- or better yet build new ones -- and Windows 8.1 does its job and convinces more people to upgrade, the Windows app ecosystem might start to genuinely flourish, and finally grow beyond the rather embarrassing joke it is now.
Or am I just dreaming?