Microsoft should release Windows 8.1 RTM on August 1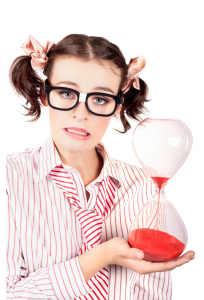 Today, at the Worldwide Partner Conference, Microsoft announces what many suspected -- Windows 8.1 RTM is coming in August. However, what we didn't know before the announcement is that it is to be released in late August. Unfortunately, "Late August" is just too…late. Microsoft has squandered a golden marketing opportunity -- to release Windows 8.1 RTM on August 1. You see, in the United States, dates are represented by "mm/dd" format. August 1 is represented as 8/1.
To release Windows 8.1 on "8/1" would have been genius with unlimited marketing potential. However, Microsoft failing to capitalize on opportunity is nothing new lately. After all, Windows 8.1 is designed to right the perceived wrongs of Windows 8. Not to mention, the Xbox One launch has been especially fraught with wrong turns -- the console's reputation has suffered a hit from bad publicity.
Of course, even if Microsoft had announced an August one release, it wouldn't have made it into consumers' hands (or on their computers) that day anyway. The term RTM or Release To Manufacturing means just that -- the code is released to computer manufacturers to start testing and prepping their machines for the upgrade. Microsoft would not start pushing it to users until later in the year. However, the RTM ISO files, like pre-builds, sometimes find their way online to the delight of many Windows loyalists.
Windows 8 users (including myself) have had the opportunity to test the Windows 8.1 preview since June 26. In my testing, I have found it to be nothing short of rock solid and chock full of tweaks and additional features. These extras will only further push the operating system to its full potential. I am anxiously awaiting Windows 8.1 RTM -- are you? Tell me in the comments.
Image Credit: Ryan Jorgensen - Jorgo/Shutterstock