Deutsche Telekom brings Firefox OS to Europe, starts in Poland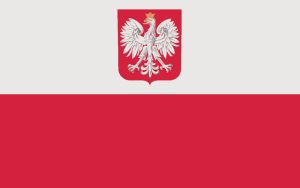 Mozilla is now set to reach a wider audience with its up-and-coming Firefox mobile operating system. We had previously heard the first handsets would be coming to Deutsche Telekom soon, but a press conference has yielded more details about what potential customers can expect.
During an announcement in Warsaw, Poland the carrier says that "sales of the Alcatel One Touch Fire powered by Firefox OS will start soon in Europe. T-Mobile Poland will offer the Firefox OS-powered smartphone via its online sales channels from tomorrow on and from July 15 nationwide in 850 shops".
While the initial launch is taking place in Poland, additional European countries will follow in the fall according to Mozilla. The organization also promises that "In Germany, the Firefox OS smartphone will be marketed via Deutsche Telekom's second brand Congstar. The company's subsidiaries in Hungary (Magyar Telekom) and Greece (Cosmote) will also begin sales of the Alcatel One Tuch Fire this fall".
"Thanks to our active community, Poland has always been a stronghold for Firefox and Mozilla. It has been great to work with a local partner that shares our enthusiasm for the idea of an open Web device", says Mitchell Baker, Executive Chairperson of the Mozilla Foundation.
With the handsets finding their way into the various markets, it becomes a question of how it will be received, and if the mobile space can stand one more option, though Firefox OS targets the lower end of the spectrum. Would you buy one?