Can new Firefox OS smartphones conquer low-end market?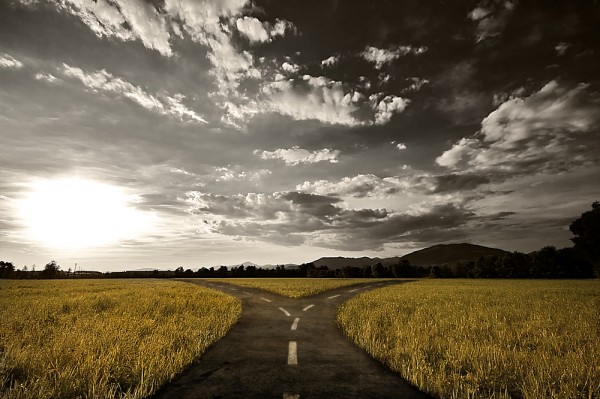 On Monday, Mozilla announced that the first Firefox OS smartphones will arrive "soon". The initial devices that run the new operating system, the Alcatel One Touch Fire and ZTE Open, are set to be released by mobile operators Deutsche Telekom and Telefonica in a number of regional markets.
"The launch of Firefox OS marks an incredibly exciting time for the Web. Firefox OS powers the first smartphones built entirely on Web technologies and will stimulate an inspiring new wave of innovation for the Web", says Mozilla COO Jay Sullivan. "We are proud to deliver an experience for first time smartphone users that will delight them and really put the power of the Web in people's hands".
Telefonica already revealed on Twitter that, starting tomorrow, its subscribers will be able to purchase the new ZTE-branded Open in Spain. The smartphone will be available for EUR69, which includes a "EUR30 balance for prepay customers".
The price of the Open is actually lower than what Geeksphone asks for Keon and Peak, the two Firefox OS developer devices. The former runs for EUR91 while the latter goes for EUR149. For the money, prospective buyers can get either a low-end (Keon) or mid-range (Peak) handset, when compared to current Android and Windows Phone rivals on the market today. Considering the Open's price, it's unlikely that the device will sport upscale hardware.
According to IDC's John Jackson, the new operating system has a chance to establish itself as a viable competitor. "Operators, OEMs, and developers are growing ever more interested in the emergence of a truly viable alternative mobile platform that offers them new economic opportunities independent of today's incumbents", says Jackson. "Such a platform will have to meet challenging requirements in terms of robustness, scale, and openness. Mozilla and its partners are now moving definitively into the first wave of Firefox OS distribution".
As a new player, Firefox OS has to gain considerable developer traction in order to strive in the fierce smartphone market. This is a trouble spot which is still emblematic for more mature operating systems like BlackBerry and Windows Phone, which have yet to rise to Android and iOS levels of app store numbers and quality. The latter trait is crucial in gaining a dedicated and steady user base.
"One of our recent surveys found Firefox OS to be more compelling to developers over Tizen, Blackberry and Kindle Fire, despite no commercial products being available yet", says Jackson. "It is clear that influential members of the operator, OEM, and developer communities at both global and hyper-local levels see the potential of Mozilla's Firefox OS to be that next platform".
But, as BlackBerry World and Windows Phone Store indicate, it's not really about attracting developers but more about getting the key ones onboard. The two platforms still haven't received the stamp of approval from the likes of Dropbox, Google, Instagram or Vine (just to name a few popular developers and app offerings), which makes me believe that there's more to "developers, developers, developers" than meets the eye in the case of Firefox OS.
Then there's the issue of actually making a splash on the smartphone market. From what information surfaced so far, Firefox OS targets the low-end which is currently dominated by Android devices. Windows Phone also competes in the same part of the market with newer devices like the Nokia Lumia 520 and Lumia 620. The former is available for less than $150 in the US (as the Lumia 521) and around EUR160 in Europe, while the latter is considerably more expensive.
The real question here is whether prospective smartphone buyers can afford/want to pay more than what Firefox OS devices run for in order to get an Android or Windows Phone handset. The answer lies in the value proposition. Mozilla's platform doesn't offer any at the moment, other than an attractive price. But, if the answer is positive (and buyers are willing to overlook glaring app shortcomings) then Firefox OS may actually have a real chance in stirring things up at the bottom-end of the smartphone price-range.
Photo Credit: Giordano Aita/Shutterstock