Who needs gamers? Microsoft targets small businesses with the Xbox One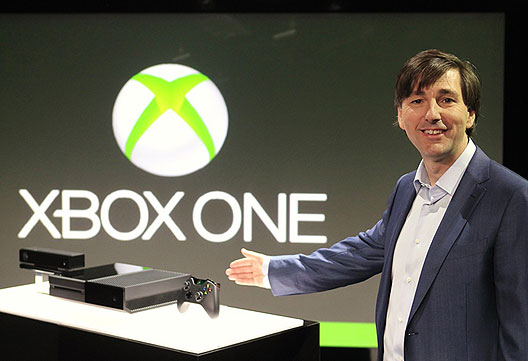 When Microsoft revealed the Xbox One two months ago it pushed the next generation console's entertainment features, playing down the device's gaming prowess. The message was clear. The Xbox One is an entertainment hub that can do games, not a games console in the traditional sense.
Microsoft is pursuing an audience outside its (once) loyal gaming community, and having targeted non gamers with talk of TV shows and music, the obvious next step is to pitch the Xbox One as a full blown business system, right? Wait, what?
In an official blog post, Microsoft claims, "it's entirely justifiable to make the Xbox One a business expense", explaining the $499 device is "an affordable option for small business owners, as there are many features built into the console that could help it rival even the most modest of video conferencing and networking platforms".
The features that make the Xbox One such a must-have for the modern office include Skype, SkyDrive, Wi-Fi Direct, Internet Explorer and Office Web Apps, as well as the rather speculative sounding "Future Applications".
Skype on the Xbox One, Microsoft explains, not only allows for "multi-person chatting" but combined with the wide-angle lens and 1080p view of the included Kinect "you have the means for collaborative meetings and presentations".
SkyDrive makes the Xbox One ideal for displaying photos and videos, accessing documents, and again giving presentations.
As for those "Future Applications?" Microsoft explains, "The app story of Xbox One has yet to be written, therefore it is entirely possible to find apps down the road that could be of benefit for you and your business. With the processing power, snap mode, and connection to a large screen, that the Xbox One has, this device is capable of going from the 'break room' to the 'board room'".