Microsoft details latest Windows Phone 8 update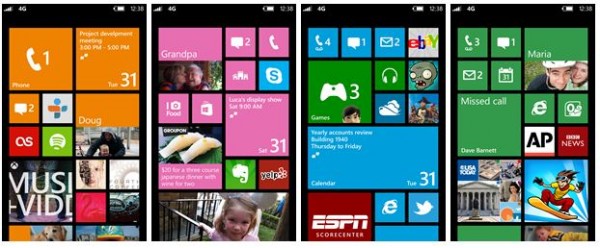 Since Microsoft launched Windows Phone 8 in late-October, last year, the tiled smartphone operating system received two major updates. The first, codenamed "Portico", was revealed nearly seven months ago (and rolled-out in early-2013), introducing a couple of essential features like the option to keep Wi-Fi enabled during sleep or send canned text messages after rejecting calls.
The second, and the latest Windows Phone 8 update, debuted alongside the Nokia Lumia 925 in mid-May (and has yet to roll out to other compatible smartphones). Microsoft has since kept quiet when it comes to the latest slew of improvements, deciding to unveil the new features early this month.
The upcoming Windows Phone 8 update, version 8.0.10327.77 or 8.0.10328.78 (depending on the smartphone and mobile operator), follows in the footsteps of its predecessor by adding evolutionary rather than revolutionary enhancements.
Xbox Music is refreshed to make it "easier to select, download, and pin music". It also brings improved metadata and general performance tuneups. Microsoft also introduces FM radio functionality, which is available from the Music+Videos app.
Data Sense, which was previously only enabled on Verizon-branded Windows Phones, will be offered on more devices running the tiled smartphone operating system. The app allows users to manage cellular traffic and limit and monitor data consumption.
Users will be able to choose the default camera Lens, which opens when pressing the shutter button. This means that folks can, for instance, use a different third-party offering like Nokia's Smart Camera instead of the stock app.
Microsoft says that the latest Windows Phone 8 update also introduces improvements for Internet Explorer and Skype as well as "many other" changes (like, for instance, CalDAV and CardDAV support -- so that Gmail connections can work seamlessly even after Google ditches Exchange ActiveSync in its consumer-oriented service at the end of this month).
For Nokia-branded devices, the second Windows Phone 8 update will roll out alongside an upcoming Lumia Amber upgrade (which arrives this summer). There are no details as to when the new version will be offered on devices from other Windows Phone makers.