Will you buy Nokia Lumia 1020 Windows Phone?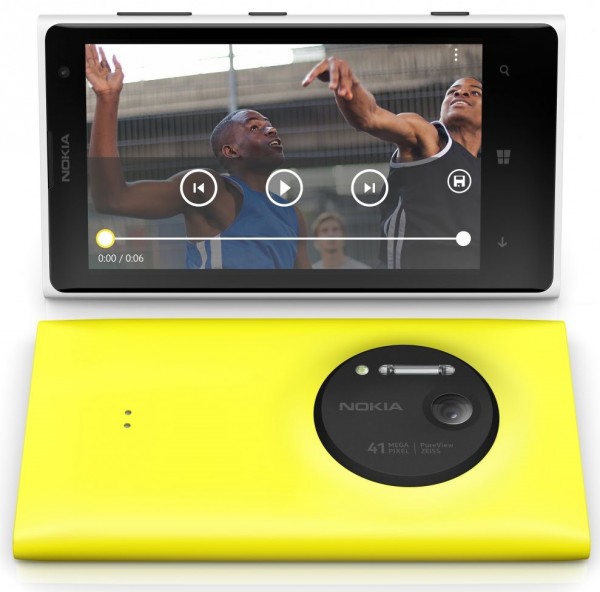 Today, US mobile operator AT&T starts taking pre-orders for Nokia's latest Windows Phone -- the Lumia 1020. The Finnish maker's new handset follows in the footsteps of its predecessors, the Lumia 920 and Lumia 900, by being exclusively available at the aforementioned carrier in the local market. It goes for $299.99 on a two-year contract, which is on a par with what AT&T charges for a similarly-specified Apple iPhone 5, and $100 more than the equivalent HTC One.
The Lumia 1020 contract pricing is rather bold considering that, on a two-year agreement at AT&T, the Lumia 920 can be had for $99.99 (which makes it $200 less expensive). Although the cost of the new Windows Phone 8 handset has yet to be revealed in other major markets, it's safe to assume that it will be priced higher than the Lumia 925 or last year's Lumia 920.
Nokia's exclusive US mobile operator partnership appears to be a fool's errand. According to cross-promotion network AdDuplex, in terms of usage, Verizon has the highest Windows Phone 8 market share (43 percent) among local carriers, surpassing AT&T (36 percent) and T-Mobile (15 percent). Remember, only the second one offers the Lumia 1020 in the said market.
Furthermore, according to BGR (which cites a Baird Consumer Research survey for Q2 2013), the vast majority -- 87 percent -- of US wireless subscribers do not plan on switching mobile operators in upcoming months. Why does this matter? Well, because the Lumia 1020 will likely only appeal to AT&T customers and will most likely not entice those relying on Verizon or T-Mobile services to jump ship any time soon.
Based on Nokia's international policy, the exclusivity deal doesn't seem to apply in other major markets (European or Asian ones, for instance), where the Finnish maker's Lumias have been available at more than one local mobile operator (or off-contract and unlocked). That said, carrier-exclusive versions (with more storage) are likely to be offered, based on the Lumia 925 track record.
Another issue, which Nokia will not address any time soon, is the limited initial availability of the Lumia 1020 in international markets. The Finnish maker has yet to reveal the complete list of countries where the smartphone will be offered, only mentioning "China and key European markets" during the official announcement. Folks in other places are likely to be left waiting for quite some time.
Those are the setbacks which Nokia will face when selling its Lumia 1020. But what about the advantages? Well, the smartphone has a "killer" feature which none of its current competitors have -- a 41 MP camera, borrowed from the year-old 808 PureView. That is enough to capture fine details, like a needle in a haystack (which the Finnish maker actually presented during the Zoom.Reinvented press event). It could provide never-before-seen photo quality in a mobile handset (bar the 808 PureView).
There are other appealing traits like optical image stabilization (also known as OIS) and Xenon flash, both of which are only available in a couple of devices like the Lumia 928, but not in any current flagships from Apple, HTC, Samsung or Sony. Photography enthusiasts will surely notice such features.
Nokia also packs very interesting camera software, that is designed to take advantage of the 41 million pixels provided by the back-facing shooter. CNN, Oggl Pro, Vyclone and Yelp, and likely others, will release apps tailored for the Lumia 1020 and its rear camera. The software will (try to) match the hardware, which is crucial when gunning for market-wide appeal.
The Windows Phone 8 ecosystem is also set to receive a significant quality boost from new apps like Flipboard, Path and Vine, that will arrive "soon" for the tiled smartphone operating system (presumably, in a couple of months).
Needless to say, Nokia offers a smartphone which really places mobile photography in the spotlight, for the first time since the obscure yet capable 808 PureView (it was more of a technological exercise designed with limited market appeal from the get-go).
Other Lumia 1020 specs include: 4.5-inch AMOLED display with a resolution of 768 by 1280 and a 334 ppi (pixels per inch) density; 1.5 GHz dual-core Qualcomm Snapdragon S4 processor; 2 GB of RAM; 2,000 mAh non-removable battery; 1.2 MP shooter on the front; 32 GB of internal storage; 4G LTE and HSPA+ cellular connectivity. The Lumia 1020 comes in at 130.4 x 71.4 x 10.4 mm and 158 grams.
And, without further ado, here's the question you came here to answer.
Loading ...