Nokia Lumia 1020 is NOW available to pre-order at AT&T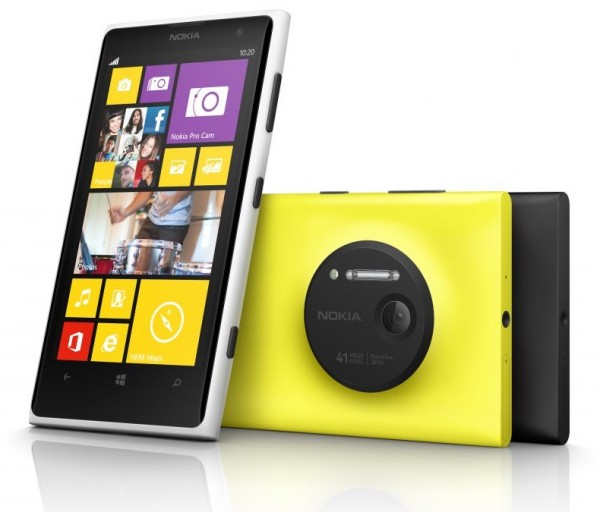 Five days after its official unveiling, the Nokia Lumia 1020 Windows Phone is now available to pre-order at US mobile operator AT&T. The new smartphone runs for $299.99, on a two-year contract, and will ship on July 23. It goes on sale starting July 26.
By contrast, on a two-year agreement, similar devices like the Apple iPhone 5, HTC One and Samsung Galaxy S4 are available for $199.99, at AT&T. The US mobile operator also offers the Lumia 920, which can be had for $99.99, alongside the same type of contract (24 months).
AT&T subscribers can also purchase the Lumia 1020 alongside a one-year contract, at which point the price of the Windows Phone 8 handset goes up by $250 to $549.99. The smartphone can also be had with a month-to-month plan for $649.99.
Microsoft Store will also offer the Lumia 1020 for pre-order, however the Windows Phone is not yet available at the time of writing this article. When purchased from the software giant's online store, buyers also receive a free Nokia Camera Grip accessory upon signing a two-year agreement.
Available colors for the Lumia 1020 include black, yellow and white, with each trim featuring a matte finish. That said, Nokia's matte finishes are still somewhat slippery, so you might want to pay extra attention when handling the smartphone or invest in a case.
The highlights of the Lumia 1020 include: 4.5-inch AMOLED display with a resolution of 768 by 1280 and a 334 ppi (pixels per inch) density; 1.5 GHz dual-core Qualcomm Snapdragon S4 processor; 2 GB of RAM; 2,000 mAh non-removable battery; 41 MP back-facing camera; 1.2 MP shooter on the front; 32 GB of internal storage; 4G LTE and HSPA+ cellular connectivity. The Lumia 1020 comes in at 130.4 x 71.4 x 10.4 mm and 158 grams.
Update: You can now take the "Will you buy Nokia Lumia 1020 Windows Phone?" poll.