Nokia Lumia 1020 Windows Phone is available to pre-order in UK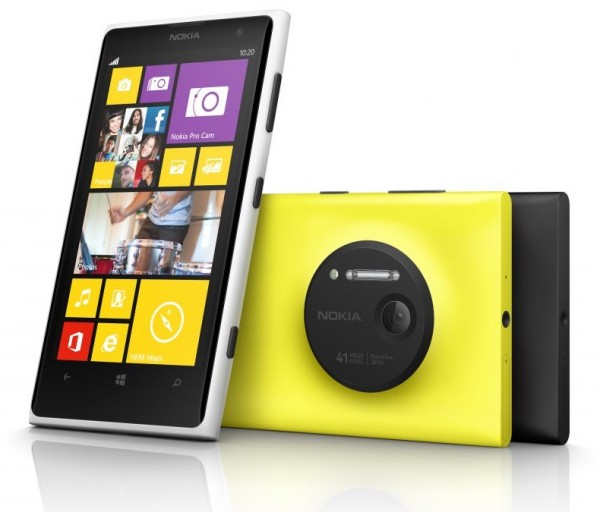 When Nokia unveiled the Lumia 1020, during its "Zoom.Reinvented" press event held in mid-July, the Finnish maker announced that its camera-oriented Windows Phone will initially only be available in the US. Prospective international buyers would have to wait a little longer to get their hands on the new smartphone, with the provided estimate being Q3 -- pretty vague for a launch date -- for China and important European markets.
Good news! UK retailers Clove and Expansys have started taking pre-orders for the Lumia 1020, allowing interested buyers to get the new Windows Phone as soon as it is available -- according to the former, the first batch is expected to arrive in the first week of September. And, both UK retailers offer international shipping, which should come in handy for some.
So, how much does it cost to pre-order it? Well, you may want to sit down for this. For a new Lumia 1020, in black, yellow or white, Clove now asks £588, while at Expansys the Windows Phone can be pre-ordered for a slightly higher £599.99. That is a bit on the north side of $900 ($903 and $921, respectively).
The Lumia 1020 will be available at considerably lower prices with mobile operator contracts, however those who wish to steer clear of such agreements will have to pay the smartphone in full. And, judging by the pre-order cost, what Clove and Expansys ask now appears to be pretty accurate in terms of off-contract pricing.
The highlights of the Lumia 1020 include: 4.5-inch AMOLED display with a resolution of 768 by 1280 and a 334 ppi (pixels per inch) density; 1.5 GHz dual-core Qualcomm Snapdragon S4 processor; 2 GB of RAM; 2,000 mAh non-removable battery; 41 MP back-facing camera; 1.2 MP shooter on the front; 32 GB of internal storage; 4G LTE and HSPA+ cellular connectivity. The Lumia 1020 comes in at 130.4 x 71.4 x 10.4 mm and 158 grams.