iWork for iCloud beta available to all Apple ID users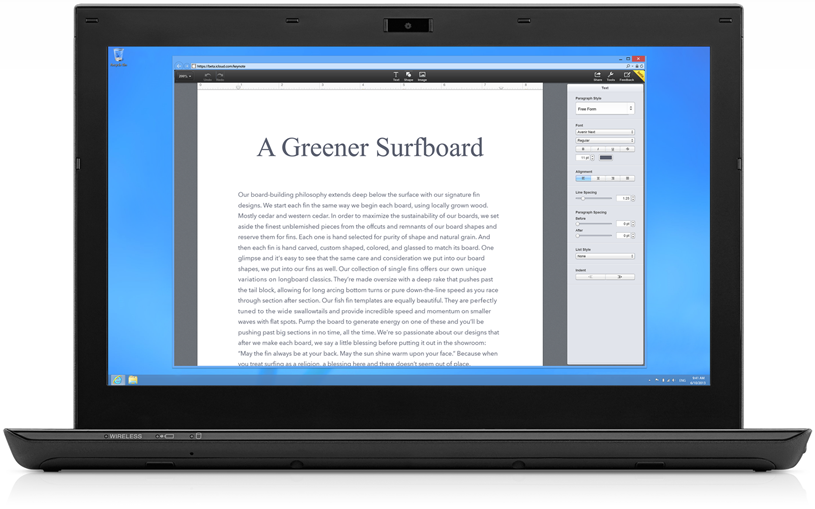 iWork for iCloud beta was originally only available for developers (or people with developer accounts), much to the ire of the fruit-logo company's eager and loyal following. Today, without any fanfare, the cloud-based Office platform is now available to all Apple ID users.
Apple describes the service by saying "iWork has always been the best way to be productive on the Mac. And iWork for iOS made it easy to create beautiful documents on iPad and iPhone. With iWork for iCloud we're bringing Pages, Numbers, and Keynote to the web -- on Mac and PC. And thanks to iCloud, your work is always up to date on all your devices".
Apple reports that the service will work with Safari 6.0.3 or later, Chrome 27.0.1 or later, and Internet Explorer 9.0.8 or later.
Google Docs users are probably rolling their eyes at this news and certainly they have the right to do so. After all, Google's service already offers this functionality. As a Chromebook owner I use the service regularly with success. However, while Google Docs feels like a cheap web-app, iWork for iCloud beta actually has a premium native-app feel. It is truly more rewarding to use.
A real killer feature is that you can drag and drop Microsoft Office files onto your browser window and they will be imported into iWork for iCloud beta. In my testing, this worked flawlessly. The computer I used for my testing is a Windows XP machine running Google Chrome -- certainly not a Mac. I dragged and dropped multiple Word Docs (.docx) and a fairly complicated Excel sheet (.xlsx) and all the formatting and data displayed as it should.
On my Hackintosh, I use Microsoft Office 2011, so I am not a paid iWork user. Despite this, iWork for iCloud works fine. It remains to be seen whether it will be a free or paid service. If it is free, Google will have some serious competition on its hands.
Apple says the service is "Coming this fall" so all questions should be answered soon.