Radical.FM for iOS -- a new addition to the streaming music category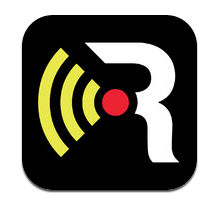 About 3 months ago, my heart was aflutter for Google's Play Music All Access. I was so enamored that I declared iTunes dead. While it remains my favorite streaming music service, there is still not an iOS version. I am typically an Android guy, however, there is a fourth-generation iPod touch in my family that gets use too -- mostly for music.
This week, I discovered a new addition to the crowded streaming music category, called Radical.FM. The question becomes: is it a worthy addition to iOS?
The company describes its new iOS app by saying it has "world-first features like 'Custom Genres' and 'Unblock', and the most comprehensive library in the industry. Powered by a unique 25-million-song catalogue Radical includes online rarities like The Beatles, AC/DC, and Bob Seger, all expertly curated into logical genres. A unique mixer allows users to tune personal stations to reflect their musical tastes with more control than any existing radio service".
An ambitious statement to say the least; but one that also piqued my interest. And so, I downloaded the app for my iPod. Gladly, you can register using your Facebook account -- I can't be bothered to type a lot on the tiny iPod touch keyboard.
Once registered, the app asked me to tell it the music genres that I enjoy. While my taste is eclectic, I mostly listen to Hip-Hop music. I told the app that I liked all types of Hip-Hop music, and I was off to the races.
It immediately presented me with a song from B.o.B., followed by Tone Loc, Blondie and the Beastie Boys -- I was in heaven! I was very impressed at how obscure the selections could be. I could comfortably start the app, get the music going and relax.
The company provides the following highlights of the app:
User-defined "Custom Genres" that can access 30 second previews of songs for curation. Once a Custom Genre contains 30 songs or more, it can be added to a station where the full-length song versions will be played.
The ability to 'Tune' Personal Stations using intuitive sliders to adjust the values of active genres relative to one-another, and to easily add more genres at any time.
An industry-unique feature that allows users not only to block songs or entire artists' catalogues but to retrieve them to active rotation later via the Unblock feature.
A wide range of interactive options for the user from a simple, intuitive lean-back experience, enabled by a few clicks to the most immersive, customizable online radio service ever offered via "Custom Genres".
An 'open-source' wiki that combines the expertise of music radio programming professionals with concrete feedback and requests of active users.
Sadly, while the music selection is great and the UI is beautiful, I did find the app to lag a bit when skipping tracks. However, it was very rare that I encountered a song that I wanted to skip. Since this is the 1.0 release, things should only get better and I expect the lag to subside.
So, is it a worthy addition to iOS? Absolutely, this app is definitely worth a look. However, it is not on the same level as a Pandora or Spotify; yet. But hey, the price is right -- free! Give it a try and tell me in the comments if you like it.