Lego of my iPhone!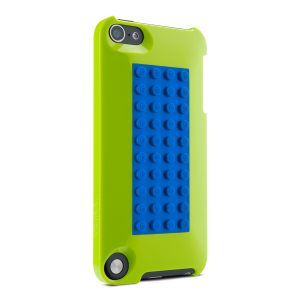 A great thing about the iPhone (or iPod touch) is it can be used as a business tool or as a toy. While some people use it strictly for email and work, others use it to play games such as Angry Birds and Candy Crush Saga. For those such users; kids and kids at heart, Belkin has announced new cases to complement the fun aspect of the iPhone -- LEGO Builder Cases.
According to Belkin, "the back of the Builder Case carries a true LEGO baseplate -- this is considered the key foundation to the LEGO play experience. The baseplate is made by LEGO factories to LEGO standards and is integrated into the case in a way that's durable and comfortable for everyday use. Other features of the case include a semi-flexible outer frame for shock-absorption, button protection, and unobstructed access to audio ports and speakers".
"At LEGO we strive to build imagination into your everyday life, and the partnership with Belkin allows us to do that: offer a functional product that also serves as a stage for expression for anyone embracing a mobile lifestyle" says Jørgen Vig Knudstorp, Chief Executive Officer of the LEGO Group.
In other words, you can actually add Lego bricks to the back of the case and make it truly unique. However, you may get some strange looks if your age is in the double-digits.
As far as availability, Belkin says, "the Belkin LEGO Builder Case for iPhone 5 is available now at Belkin.com and at select retailers. The Belkin LEGO Builder Case for iPod touch fifth generation will be available in the fall". The iPod touch case will cost $29.99 while the iPhone 5 variant is $39.99.
While I don't own an iPhone 5 or fifth-generation iPod touch, I wish I did for these cases alone. However, I am still hopeful for a Lincoln Logs case for the Moto X.