Motorola now lets AT&T subscribers customize their Moto X online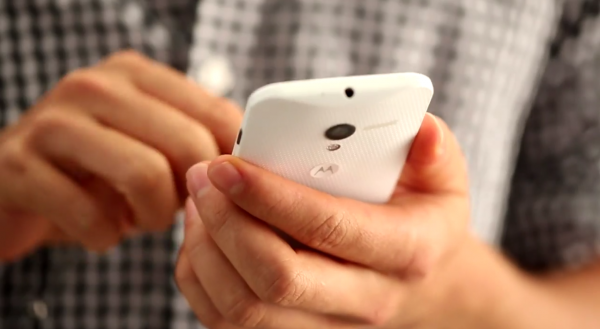 US mobile maker Motorola just announced that AT&T subscribers can now customize and purchase their Moto X handset online, through the company's Moto X "design studio". The program is aimed at just AT&T subscribers (and not Verizon ones, for instance), as the mobile operator is the only partner which allows buyers to create their own interpretation of the new smartphone.
The Moto X configurator lets you choose front, rear and accent colors, the internal storage capacity (16 GB or 32 GB), matching accessories, and link your Google account (you will only have to type in your password during the initial setup process, according to the Moto X design studio). Prices range between $199.99 for the base model, when purchased alongside a two-year plan with AT&T, and $629.99, for the off-contract, still AT&T-branded 32 GB version (various accessories will increase the overall cost).
My colleague Brian Fagioli, who has reviewed the Moto X, calls Motorola's latest creation "the best Android smartphone on the market today". Unquestionably, the customization benefits play a key role in overall appeal of the handset. However, like Brian, I believe that the classiest choices are still the traditional ones, like all-black or all-white design. Sure, choice is good for customers, but some outlandish trims might not favor the user come resale time.
The Moto X highlights include: 4.7-inch AMOLED display with a resolution of 720 by 1280; Motorola X8 processor (based on a 1.7 GHz dual-core Qualcomm Snapdragon S4 Pro unit); 2 GB of RAM; 16 GB or 32 GB of internal storage; 2,200 mAh battery; 10 MP back-facing camera and 2 MP front-facing shooter, both with 1080p video recording; 50 GB of Google Drive storage for two years; Wi-Fi 802.11 a/b/g/n/ac; Bluetooth 4.0 LE (Low Energy) + EDR (Enhanced Data Rate); 4G LTE and HSPA+ cellular connectivity and Android 4.2.2 Jelly Bean. The Moto X comes in at 129.4 x 65.3 x 5.7 - 10.4 mm and 130 grams.