Motorola's Moto X lands at Verizon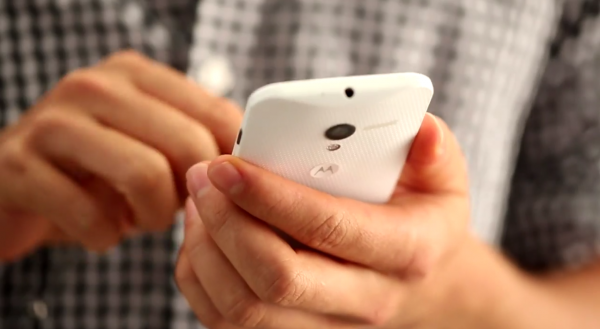 Mobile operator backing is instrumental in ensuring strong Motorola Moto X sales, as most US wireless subscribers are unlikely to switch carriers in upcoming months. AT&T leads the way, having offered the handset since late last week. And, now, another local mobile operator joins the Moto X bandwagon.
Starting today, Verizon officially carries the new Android handset. The Moto X is available at big red for $199.99, alongside the customary two-year agreement, but can also be had with month-to-month plans for $599.99.
Unlike the AT&T-branded Moto X, the Verizon version cannot be customized. Users have to choose between two fixed color trims -- black and white -- or switch to the former US mobile operator in order to get their Moto X with a more flamboyant look. Similarly, only the 16 GB model can be ordered through big red, while AT&T subscribers also have access to a 32 GB version.
As usual, Verizon throws in its branded app suite, which includes My VZW Mobile, VZW Visual Voicemail, NFL Mobile, Mobile Hotspot, VZW Navigator and Verizon Tones.
The Moto X highlights include: 4.7-inch AMOLED display with a resolution of 720 by 1280; Motorola X8 processor (based on a 1.7 GHz dual-core Qualcomm Snapdragon S4 Pro unit); 2 GB of RAM; 16 GB of internal storage; 2,200 mAh battery; 10 MP back-facing camera and 2 MP front-facing shooter, both with 1080p video recording; 50 GB of Google Drive storage for two years; Wi-Fi 802.11 a/b/g/n/ac; Bluetooth 4.0 LE (Low Energy) + EDR (Enhanced Data Rate); 4G LTE and HSPA+ cellular connectivity and Android 4.2.2 Jelly Bean. The Moto X comes in at 129.4 x 65.3 x 5.7 - 10.4 mm and 130 grams.
You can read our review of the Motorola Moto X here. My colleague Brian Fagioli has assessed the AT&T branded version, however the software differences are kept to a minimum between it and the Verizon Moto X.