ASUS showcases its new uber-cool Zenbook UX301 ultrabook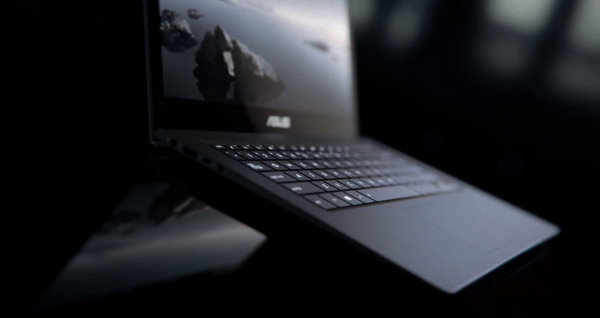 I have a bit of a confession to make: I rarely get excited by new tech products. It's not because they are bad (well, in most cases they are not), but rather due to their inability to make me see myself using them. A handset can't really get my heart racing when it looks almost exactly as every other similar device on the market (and, no, I'm not taking a stab at the iPhone here), no matter how hard I try to see the light.
There is, however, a genre which appeals to me -- ultrabooks. Why? Well, manufacturers are so desperate to get people's attention away from the traditional product in this segment -- Apple's MacBook Air -- that they go to great lengths to make their products stand out from the crowd, like a color arc in a rainbow. And that is a good thing. Just look at Acer and its dazzling Aspire S7 or ASUS and its striking Zenbook lineup, the latest member of which is the UX301 that was just teased at IFA. (They're appealing and inviting.)
Obviously, the specs are in your face, for what is basically a thin laptop. The Zenbook UX301 has a 13.3-inch IPS touchscreen display with a resolution of 2,560 by 1,440, is powered by fourth-generation Intel Core i7 processor (Haswell), comes with Wi-Fi 802.11 ac connectivity and sports the manufacturer's typical SonicMaster sound setup. And, it's 15.5 mm thick.
But, those specs will soon become run-of-the-mill. The design takes a more important role nowadays and this is one area where ASUS's latest ultrabook doesn't disappoint. Looks are subjective, I know, but this is one impressive-looking piece of tech. Gorilla Glass 3 lays atop of the display lid (which is very thin), the lines are clean and I can only imagine that it would look as good on a businessman's desk as it would in the hands of a traveller (or coffee shop chair sitter -- you know, the one who orders a cup of coffee then goes on to use the laptop for half a day, and orders nothing else).
Taking a step back (on to the real world), I image the Zenbook UX301 (the name isn't as cool as its looks) will unlikely be cheap. Top-of-the-line ultrabooks never are. And, it will probably just as likely be hard to come by shortly after launch (which we don't yet know when that will be) in ASUS' less important markets. But, if there's a lesson to be learned here, it's likely this -- the ultrabook market best represents what visual differentiation should actually be like in the PC world.