Samsung Galaxy Note 3 available for pre-order at AT&T, coming soon to T-Mobile and Verizon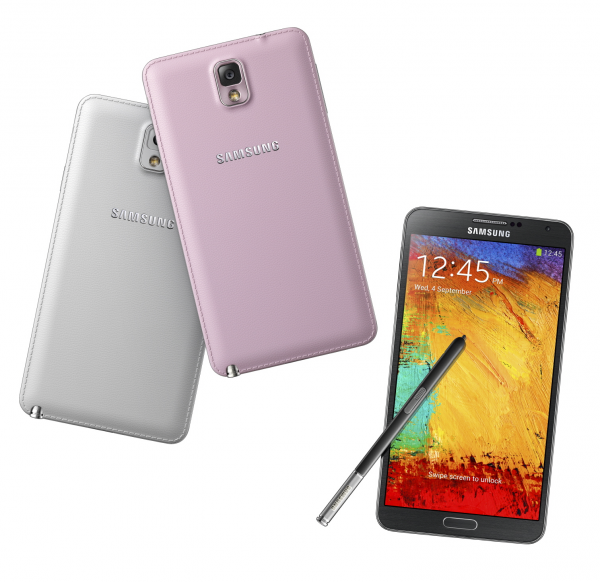 Shortly after South Korean maker Samsung revealed the Galaxy Note 3, US mobile operators AT&T, T-Mobile and Verizon have announced important details related to the availability of the new smartphone in their respective portfolios.
The Galaxy Note 3 will first reach AT&T, where the smartphone is now available to pre-order, in Classic White and Jet Black color trims, for $299.99, alongside a two-year contract. The orders are expected to ship starting October 1. Alternatively, subscribers can also get the handset for $35 per month, through the AT&T Next program (it allows folks to switch to a new smartphone every year, instead of waiting the usual 24 months, by trading in the old one).
AT&T subscribers can also pick up the Galaxy Note 3 with a one-year contract, for which the cost of the device goes up to $549.99, and with a month-to-month plan for $724.99.
Verizon has revealed that Galaxy Note 3 pre-orders kick off today, at 9 AM EST. There is no pricing information nor official date of availability, at the time of writing this article.
T-Mobile subscribers looking to get the new Galaxy Note 3 will have to wait a tad longer. The US mobile operator has announced that it will officially launch the smartphone on October 2. At T-Mobile, the Galaxy Note 3 will be available for $199.99 down coupled with $21 monthly payments spread over the course of two years.
Both US mobile operators have also revealed information related to the Galaxy Gear, Samsung's smartwatch. At AT&T, the gadget will be available "in the coming weeks", while at Verizon it will be available to pre-order later today. T-Mobile provided more concrete data, saying that the Galaxy Gear will be offered in its stores starting October 2, for $299.99.
The highlights of the Galaxy Note 3 include: 5.7-inch Super AMOLED display with a resolution of 1080 by 1920; 2.3 GHz quad-core Qualcomm Snapdragon 800 processor; 3 GB of RAM; 3,200 mAh battery; 32 (AT&T model) or 64 GB of internal storage coupled with a microSD card slot (supports up to 64 GB memory cards); 13 MP back-facing camera with 4K (UHD) video recording; 2 MP front-facing shooter; Wi-Fi 802.11 a/b/g/n/ac; GPS with Glonass support; NFC (Near Field Communication); Bluetooth 4.0 LE (Low Energy); Infrared; Android 4.3 Jelly Bean coupled with Samsung-branded apps and features. The smartphone comes in at 151.2 x 79.2 x 8.3 mm and 168 grams.
Update: this story was updated to reflect Galaxy Note 3 pre-order availability at Verizon.