BetaNews takes you to the Surface 2 Event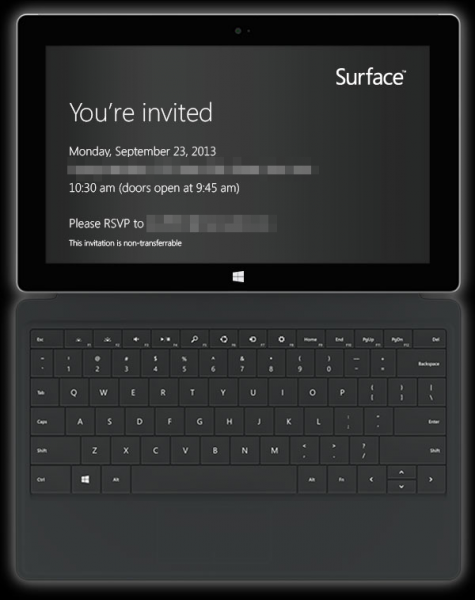 It's September 23rd and Microsoft is holding court in New York City. The subject du jour is the brand new Surface 2, the follow up to a tablet PC much maligned for its poor sales and pricing. But today the tech giant has the opportunity to right these perceived wrongs with a fresh start.
There have been numerous rumors swirling around this "reimaging" of the flagship Windows 8 (8.1 likely) tablet, and uncertainty even about the name, at least for the lower end model -- will Microsoft keep the confusing RT moniker or go for something entirely different? -- we really don't know at this point. However, my colleague Brian Fagioli and I are currently on converging train rides headed for Penn Station and will be bringing you all of the details as the event unfolds.
Will the company pull off the comeback, or will this be more of the same? Will this be the last time we see Steve Ballmer on a Microsoft stage?
What are you hoping for, and what will it take to make you consider buying a Surface 2? Tell us in the comments below.