Touch can save Windows 8.1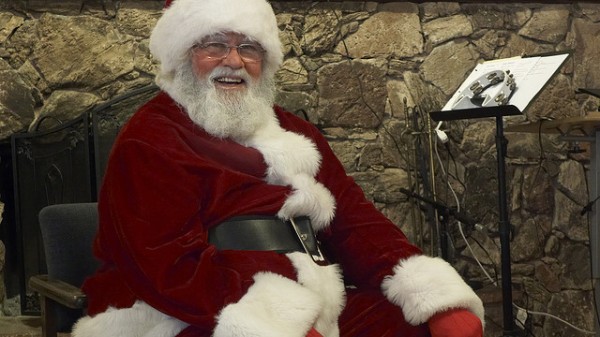 Windows 8 started out on shaky legs, but Microsoft's flagship platform found firmer footing during the lucrative back-to-school buying season, foreshadowing Santa could deliver gifts, rather than coal, this holiday season.
"Touch appears to be coming into its own as a core feature in the Windows ecosystem", Stephen Baker, NPD's vice president of industry analysis, tells me today. The analyst firm released new U.S. retail data showing two bright spots among otherwise tepid sales. "Chromebooks and Windows touch helped offset what could have been much steeper declines this back-to-school season", he says.
Overall desktop sales fell 5 percent and notebooks 2 percent year over year; 2.5 percent decline combined. Back-to-school is typically one of the best for Macs, but not 2013. Apple sank with the rest of the market -- with notebook sales off by 3 percent. Windows notebooks dropped even more, by 6 percent, with touch models showing surprising gains.
When Microsoft debuted Windows 8, less than 10 percent of models offered touch, which is among the operating system's top benefits. "After a slow start following the launch of Windows 8 last year, touchscreen notebooks saw significant and accelerating momentum during back-to-school", Baker says.
The numbers say much about what consumers do and don't want from their Windows PCs. One in four Windows laptops sold during back-to-school had touch capability. Increased availability of touch mattered, but so did price. One-third of Windows touch notebooks sold for under $500. Meanwhile, sales of touch models selling for $700 or more increased by 24 percent and accounted for 14 percent of all Windows notebooks purchased during back-to-school.
"The rapid roll-out of under-$500 devices put touch much more aggressively in front of the key back-to-school consumer and created incremental demand", Baker says. "Even though the category has taken off, no one brand was able to exploit this new demand, with almost all the major consumer brands reaping sales benefits from increased exposure to touch".
Average selling price of touchscreen laptops fell to $646 from $715 a year earlier. For all PCs: to $671 from $709. Windows notebook ASP: $478.
Demand for traditional Windows laptops collapsed. Models selling between $300 and $700 accounted for 64 percent of Windows laptop sales, which fell 16 percent year over year.
Mac ASPs also fell -- to $1,286 from $1,445, which reflects increased demand for new MacBook Airs with longer battery life. I asked Baker if Apple missed out by not offering touch as an appealing benefit. "Don't think Apple lost out", he says. "There is plenty of demand for non-touch in clamshells, and of course some of that demand is satisfied by iPads".
But isn't that the point? Apple's tablets are touch, and the only category offering the capability. Any Mac sales lost to iPads during back-to-school means lower margins for Apple. Sales lost to Windows touch models is lost profit period.
I wondered if Microsoft's Windows RT price cutting boosted touch notebook demand. But Baker says NPD counts the Surface model as a tablet, not as a PC.
Despite Windows touch resuscitating a lifeless U.S. retail PC market, longevity is uncertain. "Any declines in the crucial back-to-school period leave reason to be concerned for the upcoming holiday season", Baker warns.
Whether or not Microsoft has been naughty or nice will depend much on Windows 8.1's launch and the right mix of touchscreen laptops that offer meaningful benefits over traditional models, for the right price.
Last year, touch tablets helped Santa put coal in the Windows PC stocking. Will it be gift or grief this holiday?
Photo Credit: Joe Wilcox