5 things I love about Google TV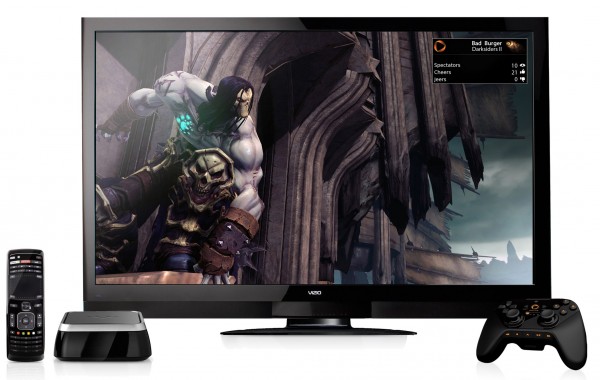 Google TV started slowly, with a less than stellar launch thanks to the overpriced and barely functional Logitech Revue. Since then, the platform has managed to slowly get off the ground, though still not living up to its full potential. Better pricing and improved functionality has raised expectations, however, giving cause for hope among the faithful.
The platform is already solid enough to power a living room's entertainment with no problem, as I have been doing since earlier this year when my HTPC simply became too old and slow to handle the task any longer. But questions lingered when I made this shift -- how would I access my stored media? What about the web?
It turns out that Google had the answers, though admittedly, not all of them came specifically from the search giant, but instead have been provided by third-parties, thanks to the open nature of the platform.
Plex
Plex was at the top of my install list. We have hundreds of ripped CDs, along with downloaded music and dozens of movies that also have been ripped instead of loading actual discs. You will need a computer working in tandem with your Google TV because running the Plex Server software is a necessity here. You will also need to fork over a small amount of cash for the Plex app for Google TV to make it all work.
If the Plex app isn't pretty enough for you then you may wish to check out Serenity, a third-party interface based on the SDK that lends a rather nicer, and XBMC-like, feel to the system.
PlayOn
Admittedly, I use PlayOn less than I should. As much as I wish to cut the cord, I find myself unable to part with DirecTV, thanks in large part to NFL Sunday Ticket. The temptation comes largely from my Amazon Prime subscription and also from PlayOn, which opted to go free for Google TV owners, bringing a number of channels along for the ride. Customers can also choose to subscribe to PlayLater, an online DVR service, adding cable-like functionality.
HDMI Pass-Thru
As I previously alluded to, I am a DirecTV subscriber and likely will remain so until the NFL joins the 21st century and makes subscription packages available online. With HDMI pass-thru, though, there is no need to switch between inputs -- Google TV handles everything, including the on-off for my TV.
Microsoft took some heat for including this feature in the upcoming Xbox One, but saving customers the switching step is a big deal when you're planted on the sofa and wish to deal with as little hassle as possible.
Amazon Prime
I could honestly write an entire story based simply on why I love Amazon Prime. I don't actually buy that much, though when I shop online Amazon is generally my first destination. But, its not the free two-day shipping that sealed the deal, it was the video streaming service that rivals Netflix, while shaving a bit off the cost.
In early versions of the Google TV software, customers were forced to open the web browser to gain access to this service, but Jeff Bezos and company have since come through with a native app that works every bit as well as the one built into the Kindle Fire tablets.
Apps
Yes, I realize that everything I just named, with the exception of HDMI, was an app. But they are far from the only ones available on the platform and that in itself is a victory. Want Redbox Instant? You can get that. As well as Pandora, Google Play Video, Netflix, YouTube and more.
The Chrome web browser is also part of the package, allowing the customer to browse to various sites, such as The Daily Show, and watch video from those sources as well. With the QWERTY keyboard and mouse pad on the remote, this is quite easy to do.
The Google TV platform is far from problem-free, but the benefits have easily outweighed the drawbacks in the time since I purchased the little Vizio Co-Star box. There is a lot of competition from the likes of Roku, Apple and Western Digital, but I feel like Google has provided the best solution, at least for the needs of my family, and there is still plenty of room to go up.