Microsoft explains Surface 2's new built-in kickstand, Touch and Type Cover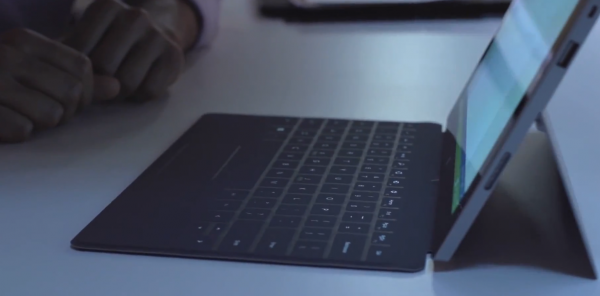 Ahead of the Surface 2 and Surface Pro 2 launch later this month, Microsoft has released a new video that showcases some of the new hardware features and improvements that the company added to its new consumer tablet lineup and the compatible accessories.
Unquestionably, the highlight of the original Surface lineup has always been the hardware and, based on the information that Microsoft presented so far, this also seems to be the case with the new generation as well. The company appears to have listened to user feedback, as both the Surface 2 and Surface Pro 2 tout considerable improvements across the board.
The one and a half minute video focuses on two major Surface 2 hardware features: the Touch and Type Covers (that are available in multiple trims as optional purchases) and the built-in kickstand.
The new Touch Cover features a high-resolution sensor that spreads across under the whole keyboard area, instead of under each button like it does in the first generation. The benefit, according to "distinguished scientist" Steven Bathiche, is that users will be able to perform gestures directly on the keyboard, basically using it like a big touchpad.
Microsoft will also introduce more Touch and Type Cover colors -- the video shows and hints at green, black, orange, blue, purple and pink as the available options -- and backlighting, that should make the keyboards easier to type on in certain conditions -- poorly-lit areas, at night, etc.
One of the downsides of the original Surface lineup is the lack of adjustment for the built-in kickstand, which can only be used -- when pulled out -- at a specific angle. As a result, users have complained that this hinders the option to use either device on the lap (and in other similar scenarios).
With the second-generation, Microsoft addresses those complaints by adding a third angle for the built-in kickstand (second angle, when pulled out), which allows the tablet to be used in a more reclined position (closer to the horizontal surface underneath).
The changes, while appearing to be minor, will undoubtedly make the new Surface 2 and Surface Pro 2 easier and more pleasant to use. The only question is whether prospective buyers will be swayed by the slew of improvements.