PlayStation 4 set to comfortably outsell Xbox One -- according to the world's least reliable survey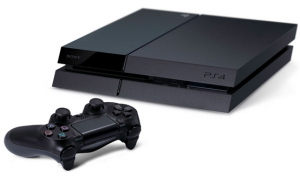 The Xbox One that's currently available for pre-order is a very different beast from the system Microsoft originally announced back in May. Despite the changes that have been made to the games console/set top box, I think it's a very promising product and one I'll likely purchase at some point in the future.
But it's Sony's rival PlayStation 4 that's going to be the big hit console this holiday season, pushing the Xbox One into a distant second place -- at least according to the findings of a new survey.
Couponing site BluePromoCode.com commissioned a study, targeting adults aged 18-45, and found that the PS4 has "stronger buyer interest from consumers than the Xbox One". It also found women were more interested in buying the Wii U and played far less games then men – 60 percent of male respondents said they spent at least one hour a week playing games on a console, compared to 37 percent of women.
The survey's key findings are:
Consumers are 40 percent more interested in buying the PlayStation 4 than the Xbox One.
82 percent feel the Xbox One is too expensive at the $499 starting price point.
Selection of games (30 percent) and affordability (29 percent) are the most important features when shopping for a gaming system.
72 percent look for online coupons before buying a game system.
Of those who shop online, 42 percent believe the price will be cheaper than from a retail store.
However, the survey's findings are more than a little questionable since the sample size was a mere 100 US-based adults and could easily have been skewed by the participation of people with no interest in gaming at all, but who quite like the idea of answering some questions in exchange for "non-cash incentives".
Back in June my colleague Alan Buckingham asked BetaNews readers which new console they intended to buy and of the 450 people who responded the Xbox One came out clear favorite with 41 percent of the votes, compared to the PlayStation 4 which garnered 33 percent. The Wii U managed just 5 percent of the votes.
Which console, if any, do you intend to buy, and has your opinion of the Xbox One altered in light of the various changes made by Microsoft?