Survey: Which next-generation game console will lighten your wallet?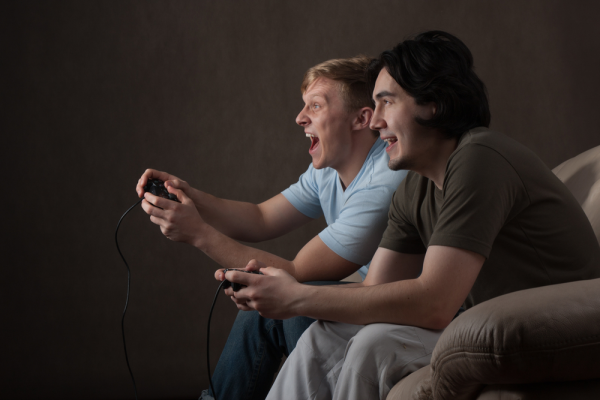 We have reached that time of the decade, where major players in the market of game consoles begin rolling out their latest wares, all in an effort to jump ahead in the market. Nintendo was first to launch with its Wii U box, though few customers seemed to take much notice, while the real battle remains between Microsoft and Sony, however a couple of new players emerge onto the scene in this latest battle.
The consoles vary, and this may be a question that largely comes down to personal tastes and loyalty -- each of the big names has its diehard fans. The battle for your consumer dollars begins now, with some already on the market, while others are up for pre-order. Here are the combatants in this battle royal.
Xbox One
Microsoft is the 800 pound gorilla in the market these days. The Xbox 360 has been the market leader for 28 consecutive months. Despite the 360 success, the Xbox One has been shrouded in controversy, even before its announcement.
There was the "always on" fiasco that cost the creative director of Microsoft Studios his job. This was followed by numerous missteps surrounding the connectivity and DRM, culminating with the boneheaded statement to buy a 360 if you do not have a reliable connection.
Despite all of this, the console packs the features and exclusive games that will drive business when the dust settles. There is also a dedicated core of fans who follow along regardless, but that is not exclusive territory to Microsoft and the Xbox franchise.
Specifications include a Blu-ray player, 8 GB of DDR3 memory, 500 GB hard drive, USB 3.0 and a Kinect thrown into the package. Exclusive games announced give users Forza Motorsport 5, Halo and many more.
Sony PS4
The PlayStation from Sony carries a similar crowd of devotees along. Version 4 of the console was announced prior to Microsoft's Xbox One show, which followed in May. At E3 gaming convention, The Redmond, Wash.-based company took center stage with the opening keynote, leaving Sony as a follow-up.
Sony also undercut Microsoft on price, coming in at $100 less than its rival, draining your account of only $399, as opposed to $499.
Despite its early hype and spike in pre-orders, the console has fallen behind in current Amazon rankings, with the Xbox One reaching number three while Sony fades to number seven (as of this writing).
Customers will get Final Fantasy XIV, Drive Club and other titles. Specs include 8 GB of GDDR5 memory, a Blu-ray player, USB 3.0, Bluetooth and more.
Wii U
Remember Nintendo? A little bit at least? Nintendo was once king of the market, but the Super NES days are gone and, despite the success of the Wii, its successor, the Wii U, has stumbled out of the gate, despite getting to market one year before its rivals.
The Wii U packs 8 GB of flash storage, AMD Radeon-based High Definition GPU and 2GB of system RAM.
Others
Two other consoles on, or coming, to market are Android-based. The Ouya was the darling of Kickstarter, but launch has been less than a great experience for many early backers.
GamePop is also on the way. This Android game system is being produced by Bluestacks and, for now, is offering its console free of charge, though customers will pay a monthly fee and if canceled, within the first 12 months, the console must be returned to the manufacturer.
Tell Us What You Think
All of the consoles come with media features, though Microsoft is making the biggest play for your living room with TV pass-thru and other extras in an attempt to become your new set-top box. All have their pluses and minuses, so the decision comes down to you and what is right for your family. I will not attempt to influence your decision making. BetaNews wishes to know which, if any, you will be purchasing. Tell us in the survey below and give us feedback in the comments.
Image Credit: Sanzhar Murzin / Shutterstock
Loading ...