Stop! Microsoft releases Internet Explorer 11 Blocker Toolkit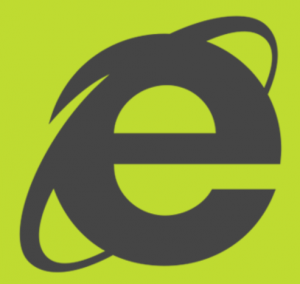 So… you don't want Internet Explorer 11 in Windows 7, eh? What are you going to do? Block it! Ahead of the release of the completed version of IE11, Microsoft is giving Windows 7 users the chance to avoid automatically updating. The Internet Explorer 11 Blocker Toolkit can be used to prevent the web browser from being pushed as an "important" update when it is released.
IE11 comes as an integral part of Windows 8.1 (Windows 8 users can currently only get it by upgrading) and a Release Preview of the browser was made available for Windows 7 three weeks ago. There's no official word on when the finished version of IE11 for Windows 7 will see the light of day, but it's likely to be fairly soon.
While most web browser updates are welcomed with open arms, updates to Internet Explorer tend to be received rather differently, especially by businesses who have large fleets of computers to worry about. Many companies will want to test out the browser internally to check both security and functionality before unleashing it on employees. The blocking toolkit buys some extra time by preventing Windows Update from automatically installing the latest version -- but it will not stop manual updating.
A note in the Microsoft Download Center points out:
Even if you used the Blocker Toolkit to block Internet Explorer 8, Internet Explorer 9, or Internet Explorer 10 from being installed as a high-priority or important update, you will still need to use the Internet Explorer 11 version of the Blocker Toolkit to block Internet Explorer 11 from being installed. There are different registry keys used to block or unblock automatic delivery of Internet Explorer 8, Internet Explorer 9, Internet Explorer 10 and Internet Explorer 11.
So if you'd rather stay in control of when your web browser is upgraded, grab yourself a copy of the Internet Explorer 11 Blocker Toolkit which can be used in both Windows 7 and Windows Server 2008 R2.