Surface Pro 2 availability -- 'it's complicated'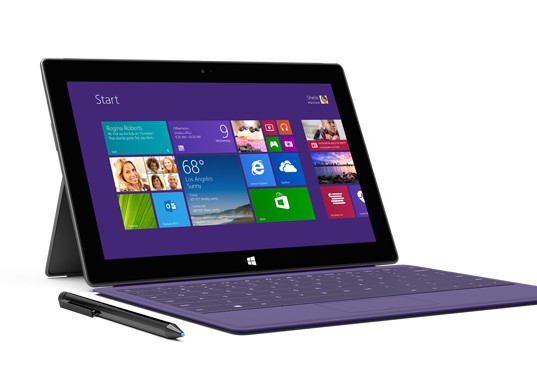 Today has been a big one in the annals of Microsoft -- Windows 8.1 rolled out the door to a fair amount of headlines, and Visual Studio 2013 also arrived, to much less pomp and circumstance. Next week promises the same, with Surface 2 hitting store shelves amidst stories of stock shortages.
But nothing in the Microsoft universe is ever as simple as it should be -- the tech giant seems to almost enjoy keeping customers guessing. Hence the case of the Surface Pro 2, which promises to ship on October 22nd -- providing you only wish to score a 64 or 128 GB model.
If your aspirations aim higher -- say at 256 GB or, gasp, 512 GB, then you are in for a wait, because the online store now lists those two models as available to ship on, ah...December 15th. Yes, just under two months from now, you can get your tablet/laptop.
BetaNews today reached out to Microsoft to verify this and received a response that would best be described as vague -- "Our primary goal is to get Surface 2, Surface Pro 2 and new Surface accessories into the hands of all people who want the most productive tablets on the planet. The public response to date has been exciting to see and, for those still eager to buy, we recommend they go to MicrosoftStore.com, Microsoft Retail Stores and third-party retailers for availability".
Well, that clears things up, thanks. The bottom line here seems to be that if you did not get in on the ground floor then you will be on the "will call" list. This could be good news for Microsoft, if we actually knew how many models of the new device the company produced.