BBM rakes in more than 10 million downloads during the first 24 hours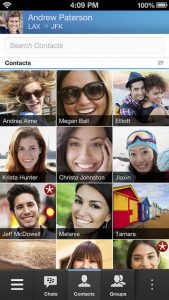 I will admit to being intrigued by BBM. I have never owned a BlackBerry smartphone (nor do I have plans to buy one) so I have never had the chance to find out what all the fuss is about. But, after the Canadian maker revealed that the service will also arrive on Android and iPhone, my interest piqued.
And I am definitely not the only one who is interested. Following the second release on rival platforms, in its first 24 hours on Apple App Store and Google Play BBM surpassed 10 million downloads, which is impressive for a service that only had 60 million users before the second half of the year.
"I'm also pleased to say that BBM rose very quickly in the Apple App Store free app rankings in the first 24 hours, taking the number one slot in more than 75 countries, including the US, Canada, the UK, Indonesia and most of the Middle East", says BlackBerry's Andrew Bocking. "We have also seen overwhelmingly positive reviews on Google Play and the App Store. In fact, BBM has earned 60,000 five-star reviews on Google Play from about 87,000 reviews".
According to BlackBerry, BBM for iPhone is optimized for iOS 7 while its Android counterpart adds a chat widget, in contrast to the versions that were available during the first roll-out. The Canadian maker also revealed that BBM will include Channels, Video and Voice in an upcoming update that is set to arrive "in the near future".
Sadly, I was not able to test BBM as BlackBerry did not allow me to create an account during the first hours of availability (the feature was exclusive to those who have previously registered their interest in the service) from an Android smartphone that I had at the time. And, BBM is not compatible with my Google Nexus 7.
BBM is available to download from Apple App Store (iPhone) and Google Play (Android).