Windows Phone continues to score premium apps -- gets Instagram and Waze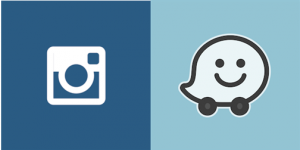 Windows Phone detractors are often similar in their complaints -- they love the device and underlying operating system but a lack of apps is the achilles heel. However, a lack of apps on any platform is problematic. Developers are attracted to platforms with many users but users are attracted to platforms with many apps. Essentially, whichever platform gets the early start, and establishes a dominant app library, will be the most popular. The old adage is, "the early-bird gets the worm" -- Apple and Google got the head-start and Microsoft hit the snooze button. In other words, Microsoft allowed the other companies to eat its worm.
However, another adage is "slow and steady wins the race". Microsoft hopes that Windows Phone is the tortoise and its competition is the hare. Today, the company announces two blockbuster apps have made their way to its mobile operating system. Microsoft employee Michael Stroh puts it best by saying "I'm happy to announce that Instagram and Waze are now available in the Store for Windows Phone 8". Yes, two wildly popular apps have found their way to Windows Phone 8, joining the likes of Vine; another popular score by Microsoft.
While both apps are popular, Instagram is perhaps the bigger draw. Owned by Facebook, the app is basically a social media network for photos. However, sharing photos is just part of the allure, as it is the photo filters that make it fun. Users can apply these filters to (arguably) improve the photo by making it brighter, darker or appear to be from the 1970s. Sadly, the application is slightly crippled, as the user cannot take photos directly from it. Instead, they are directed to the default camera app. While this is not ideal, it is at least a start. It should hopefully get better as time marches on.
The other app is Waze, which quite frankly, I am surprised to see, as Google owns it. Historically, the search-giant has not been very supportive of Windows Phone 8 -- lack of apps and blocking Microsoft's YouTube app. Either way, it is here and it looks great. Waze is an out-of-the-ordinary traffic and navigation app that utilizes the crowd-sourcing of information about road conditions. This should save the user time and gas money by avoiding accidents and road-closures.
If you are a Windows Phone 8 user, you can download the apps at the following links:
Please tell me how you like them in the comments.