Amazon holding one-day Kindle sale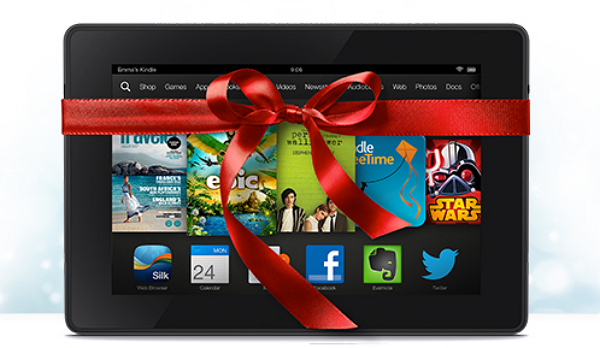 Amazon has been all over the news in recent weeks, and much of that has surrounded the Kindle line of E-readers and tablets -- we'll ignore those flying robots that have been on your mind. If you didn't get in on the big Cyber Monday sale, then you'll get a second crack at a deal today.
Amazon is holding a today-only Kindle-fest that features select members of the family at new, lower prices. The basic Kindle E-reader Wi-Fi is down from its regular $69 cost to $56. Other deals available include the 16 GB Kindle Fire HD at only $135, Fire HDX 7 16 GB model for $183 and the Fire HD 8.9 16 GB slashed from $269 down to $229. All of these deals are for the Wi-Fi only versions of the tablets.
If you still have a bit of holiday shopping left to do, and which of us doesn't, then you can add these devices to your list for consideration. Several of us here at BetaNews have recently been enjoying the new Kindle Fire HDX, which has steadily become a great competitor to the Nexus 7 tablet, though it is certainly geared more towards those who use the Amazon ecosystem, specifically Prime video. That said, it's still a capable Android tablet and can run almost every app.