Google Sheets gets more power and an offline mode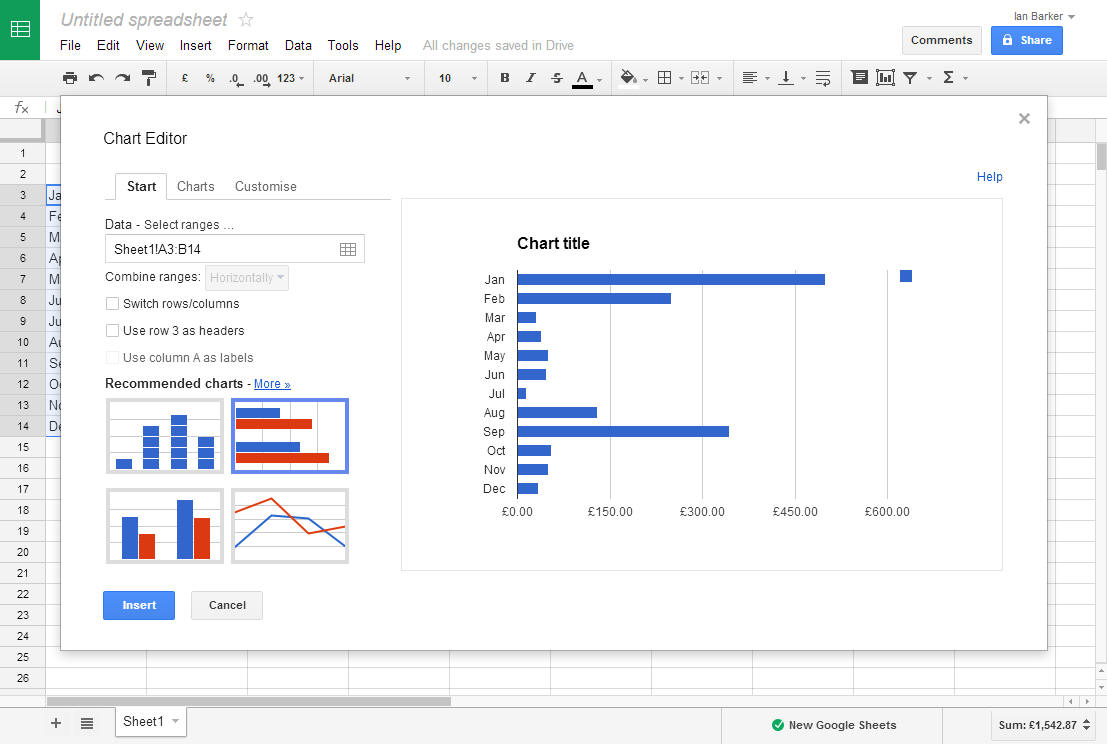 Everyone is familiar with Google Docs but the Sheets spreadsheet application always seems to have been a bit of a poor relation in terms of the search giant's cloud office portfolio. Now though there's a new release which brings more speed, more features and -- for the first time -- an offline mode.
The new version supports more cells so you can create bigger, more complex, worksheets. New features include Filter Views which let you save and share sections of the data, useful for collaborative projects.
Improved function help makes it easier to enter calculations and spot errors. Text handling is enhanced too so that if what you're entering is too long for the cell it automatically flows to adjacent ones. There are also improvements to conditional formatting that let you include rules to change colors and text styles based on custom formulas. Other minor tweaks include the addition of colored sheet tabs and custom number formatting for currencies, dates and so on.
The biggest news though is that you can now use Sheets offline. This only works in Chrome and there are instructions for setting it up on Google's support pages. Though if you've used Docs or Slides offline in the past then it should work straight away.
Writing on the company's Enterprise Blog, Zach Lloyd, Google Sheets Software Engineer says, "You shouldn't have to think about whether you have a WiFi connection when you want to work. So just like Google Docs and Slides, you can now make edits to Sheets offline. When you reconnect to the Internet, your edits will automatically sync".
Currently you need to opt in to the new Sheets as Google uses it to gather feedback on the extra features. To switch to the new version go to your Google Drive settings page and check the "Try the new Google Sheets" box.
On a brief test we found Sheets easy enough to use, if you're familiar with Excel you shouldn't have any problem with the basics like entering formulas and adding charts. If you decide to give the new version of Sheets at try do let us know what you think.