Happy Birthday Linus Torvalds! How's that Linux thing doing?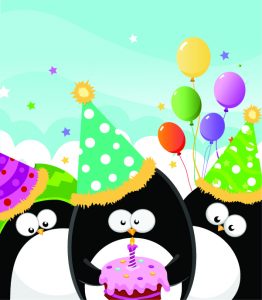 As 2013 crawls towards the finish line, we can reflect on Christmas, the gifts we gave and received and for some people, the birth of Jesus. However, December contains another significant birthday, belonging to Linus Torvalds. Yes, the father of Linux was born this month.
His birthday is a great time to thank the man for his contributions. However, it also marks an appropriate time to reflect on the state of Linux. Was 2013 a good or bad year for the kernel?
Linus was born on this day in 1969, making him forty-four. The man is no longer a young punk, but instead an elder statesman of a Linux community that is now far larger than him. However, he still maintains the kernel as a gatekeeper of sorts.
Sadly, besides Linux, his legacy has been cemented as one of an eccentric bully. He is often brutally honest and has been known to publicly hurt the feelings of kernel contributors. In other words, his genius comes packaged with an unfiltered voice. He even infamously gave the finger (flipped the bird) and used expletives towards graphic card manufacturer Nvidia over a lack of open-sourced drivers and poor user experience.
He proudly works from his home, often donning nothing more than a bathrobe. He will sporadically share on Google+, but usually not about Linux. Instead, he writes about his opinions on flu-shots and pictures from diving. Yes, Torvalds likes to go diving to observe the sea life and will happily share information about the experience.
Eccentricity and quirkiness aside, Linux is his claim to fame. It is now more than 22 years since the first release of his kernel. For just as long, fans and developers have proclaimed that it would overtake Windows as the king of the desktop. However, that day never came. As a birthday present to Torvalds, 2013 has seen a huge increase in consumer Linux use, mostly thanks to Google.
The search giant has utilized the Linux kernel in both of its consumer operating systems -- Android and Chrome OS. Android has become the king of the consumer mobile device, beating both Apple and Microsoft, which in turn means Linux is king. Since the technology world is trending towards mobile, with smartphones and tablets, it is beginning to look like Linux has the potential to ultimately reign supreme.
Google's other operating system, Chrome OS is skyrocketing in popularity and usage too. According to NPD, "Chromebooks accounted for 21 percent of all notebook sales, up from negligible share in the prior year, and 8 percent of all computer and tablet sales through November, up from one tenth of a percent in 2012 -- the largest share increase across the various product segments".
Yes, you've read that right, one-fifth of all laptop sales in 2013 were Chromebooks -- an amazing feat. Since Chromebooks utilize Linux, this is also reason for celebration by Torvalds.
Overall Linus, you look great for 44, and we love you despite your quirkiness and foul-mouth. This year has proven very successful for your kernel, thanks to an unlikely source -- Google. We wish you continued success and a happy birthday.
Photo credit: Pinar Ince/Shutterstock