Microsoft quietly upgrades the Surface Pro 2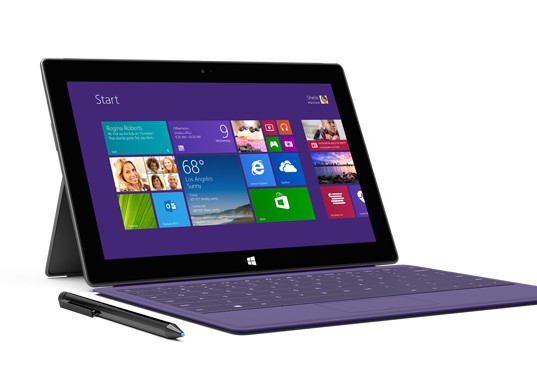 Computers are constantly being upgraded at a furious pace. It seems like as soon as you buy one, a new model is ready to make your purchase obsolete. Quite frankly, you may almost prefer not to know about the new models and upgrades -- in other words, ignorance is bliss.
If only there was a company that would upgrade its product, but not tell anyone, then no one would get that bad feeling. Guess what? That company is Microsoft, the time is now and the product is the Surface Pro 2.
Microsoft has quietly upgraded the Surface Pro 2 to a 1.9GHz processor, something only discovered by consumers that checked it themselves. As you can see from the thread here, it was only after owners ran software like CPU-z, did they find out that they did not have the 1.6GHz chip that they expected.
This is particularly frustrating for someone who only just recently purchased the tablet. While some stores offer a 30-day return policy, Best Buy only offers 14 days. Sadly, even if you can exchange it, it seems as if there is no way to know which version you will get. Not to mention, backing up and wiping the data can be a chore.
BetaNews reached out to Microsoft for an explanation. We wanted to know the reason for the upgrade and if it was permanent. A spokesman told us the following:
Microsoft routinely makes small changes to internal components over the lifetime of a product, based on numerous factors including supply chain partnerships, availability, and value for our customers. With any change to hardware or software, we work to ensure that the product experience remains excellent.
Unfortunately, the response was rather vague and did not address our questions. However, what we can say for sure are that some Surface Pro 2 units are shipping with an Intel i5 4300U 1.9 Ghz processor instead of the 1.6Ghz i5-4200U. Is this CPU upgrade really a "small change" as Microsoft says? Let's see.
The following are the major benefits of the new chip over the older one:
| | | |
| --- | --- | --- |
| Processor Number | i5-4200U | i5-4300U |
| Clock Speed | 1.6 GHz | 1.9 GHz |
| Max Turbo Frequency | 2.6 GHz | 2.9 GHz |
| Embedded Options Available | No | Yes |
| Graphics Max Dynamic Frequency | 1 GHz | 1.1 GHz |
| Intel vPro Technology | No | Yes |
| Intel Virtualization Technology for Directed I/O (VT-d) | No | Yes |
| Intel TSX-NI | No | Yes |
| Trusted Execution Technology | No | Yes |
Not only is the processor clock speed higher, but it offers better graphics and virtualization performance too. To call this a "small change to internal components" is an understatement. This is a significant upgrade.
Do you own a Surface Pro 2? If you are still able to exchange it for the new one, will you? If you are outside of the return/exchange window, are you mad? Tell me in the comments.