New Vimeo player is redesigned 'from the ground up'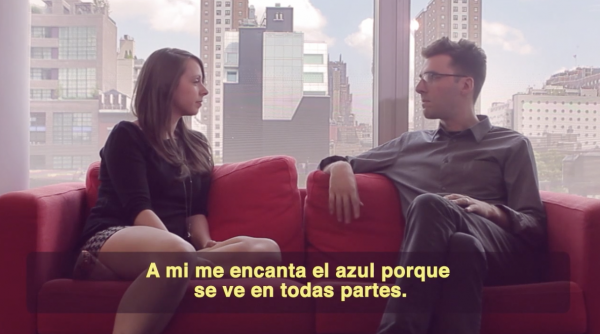 Not all tech news is about Consumer Electronics Show 2014 this week. Today, Vimeo unveiled a new video player that puts preference on HTML5 streaming and provides content creators with fresh tools. Alongside the default codec choice, two benefits stand out: Improved performance, with videos loading claimed 50-percent faster, and support for in-app transactions.
The latter feature extends video-on-demand capabilities. "The addition of in-player transaction support allows creators even further control, by making any embedded Vimeo player a point of sale -- be it on a creator's own website or any page across the web", Kerry Taylor, Vimeo CEO, explains. "Since launching the Vimeo On Demand platform last year, we've continued to add new features that empower filmmakers to sell directly to their audiences on their own terms".
Vimeo describes the new player as an overhaul "from the ground up" and the biggest change since the last major release two-and-a-half years ago. Other capabilities include improved sync and sharing -- and another aimed at content creators: support for captions and subtitles.
"Just go to your video's settings page, upload your caption file, and it will be available in the player", Brad Dougherty, Vimeo senior applications engineer, says. "They're supported in all desktop players, Mobile Safari on iOS 7, Chrome on Android tablets, and Kindle Fire, for now. We're working hard to bring them to other platforms and devices as soon as we can".
Vimeo is a far different beast than the YouTube monster. The New York-based service is older and caters more to creative professionals -- or those who aspire to be -- than does YouTube. Google provides a smorgasbord, but I often find tastier eats from Vimeo's more sublime selection -- which is by no means small, just not as overwhelming. Perhaps better metaphor: YouTube is a multiplex, while Vimeo is an art house. Both have their place.
Another difference: Vimeo isn't free to all content creators. The Basic service costs nothing, but limits uploads to 500MB per week and HD video storage to 26GB a year. Other restrictions apply, such as HD playback. First-paid tier Plus costs $59.95 a year and raises upload limitation to 5GB and storage to 260GB. The $199 Pro account is full-featured, with 20GB in weekly uploads, 1TB of yearly storage and support for advanced capabilities like Video on Demand and in-app transactions.