Best iOS apps this week

Second in a series. Big news for Apple this week as the tech giant announces that App Store sales topped $10 billion in 2013, including over $1 billion in December alone. iOS users downloaded almost three billion apps in that one month, which is an incredible figure.
Now the holidays are over, it's back to business in the App Store, and lots of new apps have been released or updated and there are loads of great new games out too.
As I said last week if you spot a new app that I've failed to include please mention it in the comments below, and let us know what you think of any new apps you've tried out.
Paid App of the Week
Password Only ($9.99)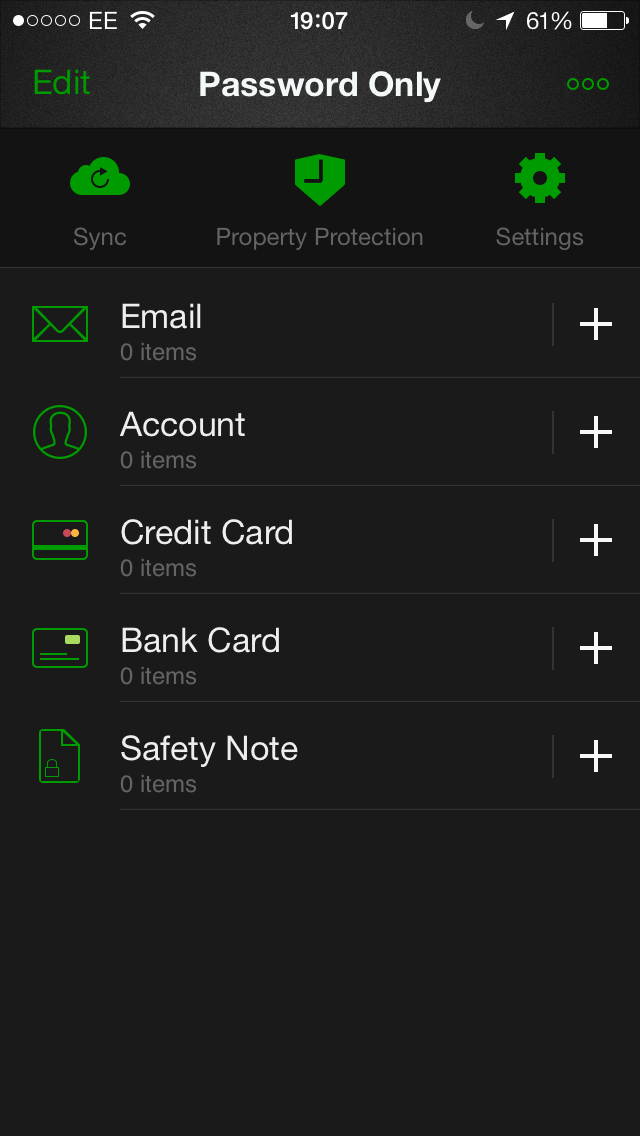 This app is designed to protect your personal information. You can use it to securely store your email passwords, account details, credit card, bank card, driving license, notes and more. Everything is secured ung AES-256 encryption and a single password (that can't be retrieved if you forget it). Data you enter will be synced and backed up, so you can still access it even if your phone gets lost or stolen.
The app has some other interesting additional features. If you lose your device and someone tries to unlock it unsuccessfully three times, Password Only will take a photo of them and make it available for you view. You can set how quickly the app should lock, clean the clipboard, and delete all the stored data.
The app's optional Property Protection feature adds an interesting twist. Once activated, you can specify a recipient who will receive access to all the stored contents in the event of anything bad happening to you. You can specify a time frame before this occurs (there's the option to transfer access immediately) and record a video for the person to watch once they open the app.
Free App of the Week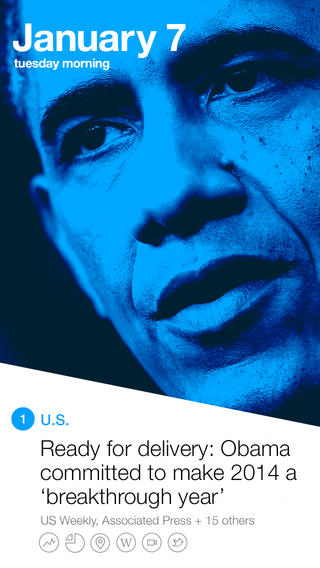 Unveiled at CES, this app displays the top news stories, and is updated twice daily -- so you don't have to keep checking it to stay abreast of what's happening in the world.
Or, as Yahoo describes it, "Remember waking up to the local morning news? Coming home to the evening news? Reading a newspaper from front to back page? These formats have been daily habits since the invention of the television and the printing press. We wanted Yahoo News Digest to revisit a content format that when read, led you to a sense of completion and conclusiveness, much like reading the newspaper did".
It's based on Summly, the summarization app Yahoo acquired last year.
Other Apps
Originally launched in September, this app has been updated to add a significant feature -- support for offline playback. You can now make your playlists available offline and listen to tracks anywhere.
You need an Xbox Music Pass to use it.
Duke Nukem: Manhattan Project ($1.99)
Offers in-app purchases.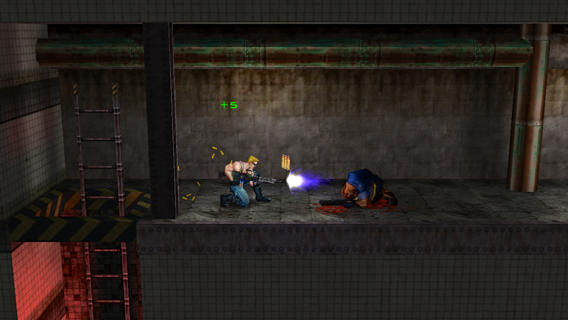 Duke Nukem II made its debut in the App Store last year, and now the original ass-kicking action hero returns in this port of a game that was originally released for Windows back in 2002.
Duke's challenge this time around is to rid New York of an army of bloodthirsty mutants by employing W.I.N. (Weapons, Insults and Name-Calling). There are nine new weapons on offer, including the G.L.O.P.P. (Gluon Liquid Omega-Phased Plasma) Ray, Pipe Bomb, Pulse Cannon and the almighty "press-to-kill-everything" X-3000.
Joe Danger Infinity ($2.99)
Offers in-app purchases.
The famous stuntman has been shrunk down and now faces a whole new set of challenges and dangers in his tiny world.
There are new vehicles -- including motorbikes, cars, airplanes, a tank and an out of control firework -- and hundreds of new levels to play through.
The Johnson & Johnson Official 7 Minute Workout App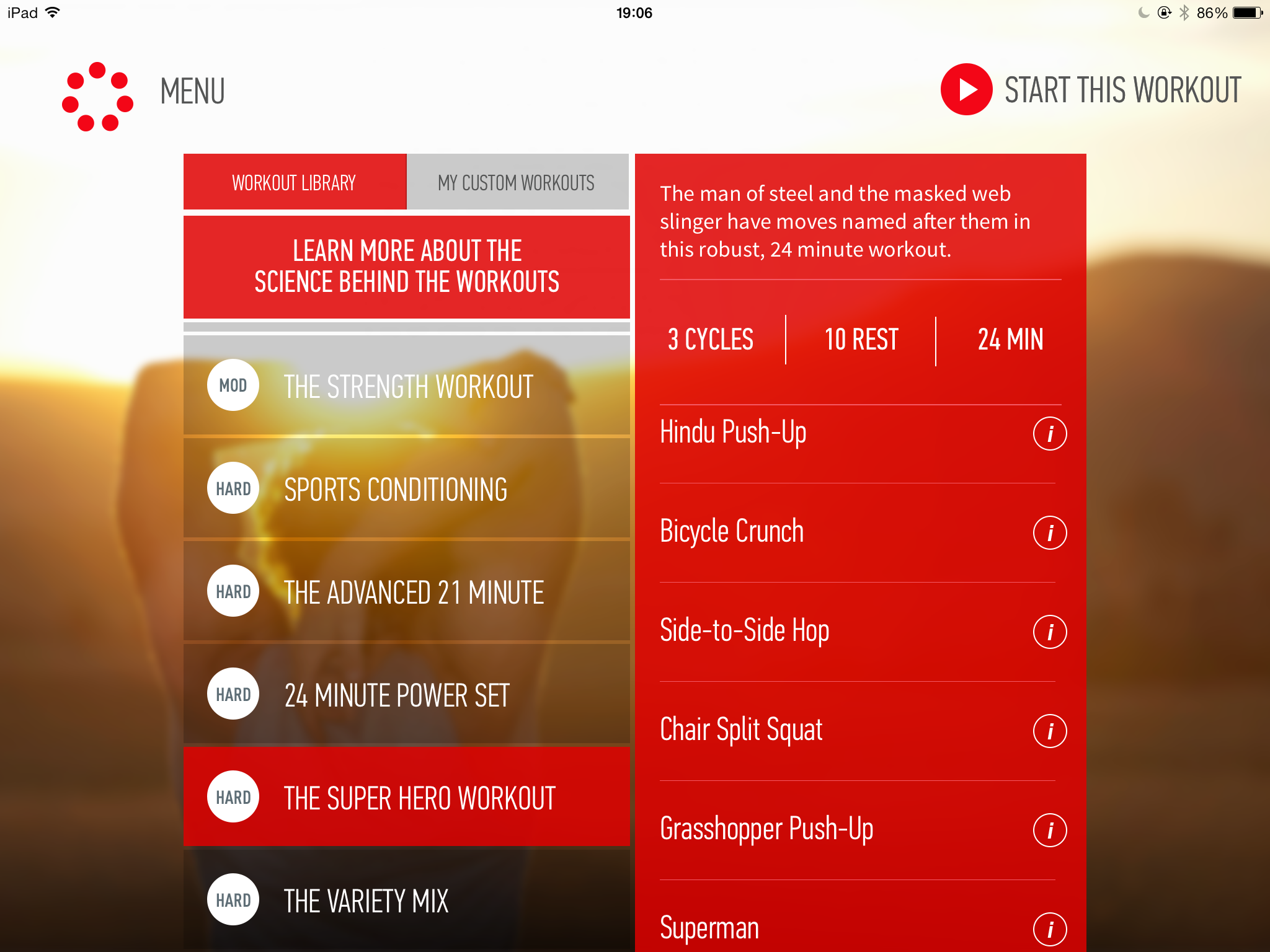 There's no shortage of seven minute workout apps (Fitstar even offers this as one of its free sessions), but this is the official "7 Minute" app -- not that the official tag makes any real difference. As well as the popular seven minute workout (which runs you through a series of short exercise bursts) there are 12 additional free workouts that can be customized and modified to create more than 1,000 variations. These include the Beginner 9 Minute Workout, Core Workout, Strength Workout, Super Hero Workout and Adventure Workout. The additional choices all require more than seven minutes (the longest requires 27 minutes of your time).
The app is coming to Android on 21 January.
Originally available for the iPhone this calendar app -- which links with social networking services like Facebook and Twitter -- is now available for iPad. There's a new Week view (which is also available for iPhone) and background updates. The updates occur every hour by default, so won't miss anything important.
Apple's App of the Week
Offers in-app purchases.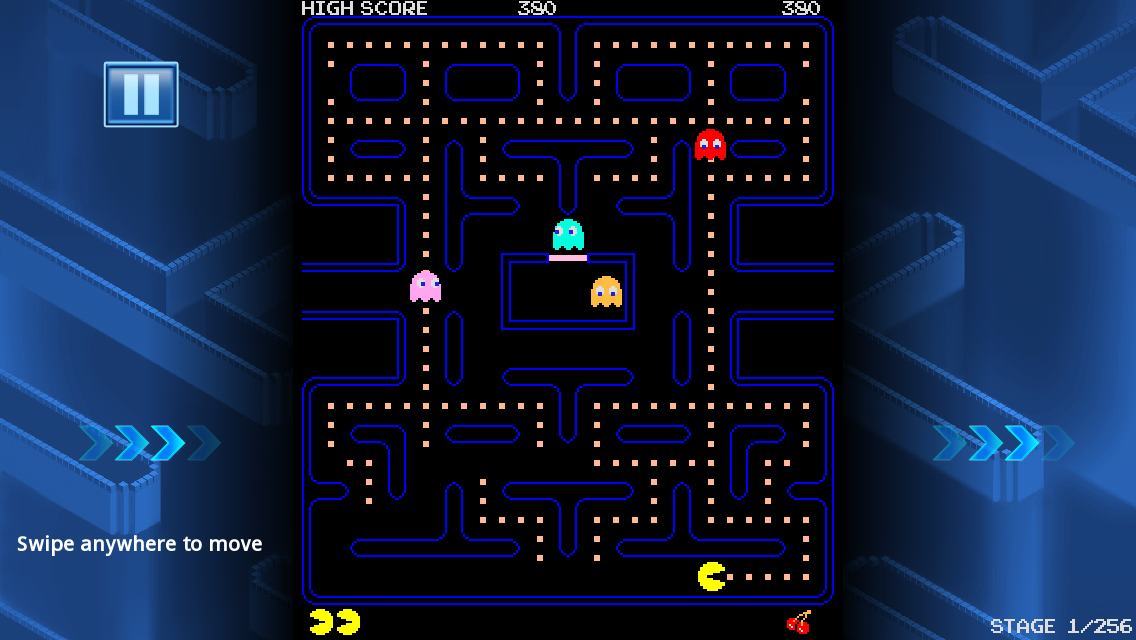 The arcade classic is free this week, and needs no introduction. As well as the standard maze there are eight alternative designs you can try and buy.
The game offers two control methods -- you can swipe your way around the maze or use the onscreen joystick.