Lenovo takes the lead in (still) shrinking PC market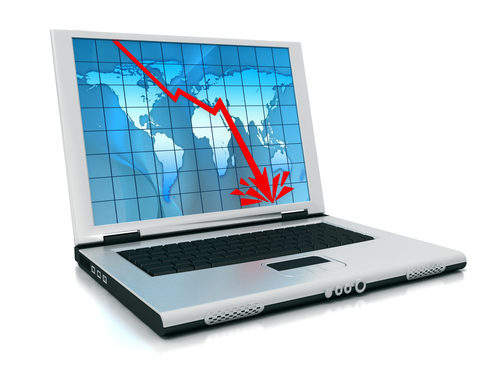 For most of the last year it seems that we've been reporting the decline of the PC market. At the beginning of December we even had IDC saying that shipments had seen their greatest decline ever.
No surprise then that on the figures for the final quarter of 2013 both IDC and Gartner are saying that shipments have declined again. The good news though is that there are signs of the decline bottoming out.
The even better news, if you're Lenovo, is that the company has consolidated its place ahead of HP as the biggest player, with around 15 million devices shipped worldwide in the fourth quarter. On IDC's figures Lenovo now has an 18.6 percent market share, ahead of HP's 16.8 with Dell in third on 12.2 percent. Gartner is a little more conservative but its figures support the same general picture.
"The PC market again came in very close to expectations, but unfortunately failed to significantly change the trajectory of growth," says Loren Loverde, Vice President, Worldwide PC Trackers at IDC. "Total shipments have now declined for seven consecutive quarters, and even the holiday shopping season was unable to inspire a turn in consumer spending. Although US growth slipped a little in the fourth quarter, other regions all improved, reinforcing our view that growth rates will continue to improve gradually during 2014 despite remaining in negative territory".
Gartner too believes that the decline is reaching the bottom. "Although PC shipments continued to decline in the worldwide market in the fourth quarter, we increasingly believe markets, such as the US, have bottomed out as the adjustment to the installed base slows," says Mikako Kitagawa, principal analyst. "Strong growth in tablets continued to negatively impact PC growth in emerging markets. In emerging markets, the first connected device for consumers is most likely a smartphone, and their first computing device is a tablet. As a result, the adoption of PCs in emerging markets will be slower as consumers skip PCs for tablets".
"Holiday sales of technology products were strong in the US market, but consumer spending during the holidays did not come back to PCs as tablets were one of the hottest holiday items," says Gartner's Ms Kitagawa.
In the EMEA (Europe, Middle East and Africa) region Lenovo is on top and the only company to post a growth (albeit only 2.1 percent) in unit shipments. The Asia/Pacific region showed a decline too with buyers preferring to spend their money on smartphones and tablets.
IDC reports Japan separately and says that volume was higher than expected thanks to favorable exchange rates and XP migration. Shipments in the rest of Asia/Pacific, it says, were close to expectations though with unexpected weak spots in India and Thailand.
Have PC's reached the bottom or are there further falls still to come? Watch this space as we move into 2014.
Photo Credit: ArchMan/Shutterstock