Global PC shipments record sharpest annual decline EVER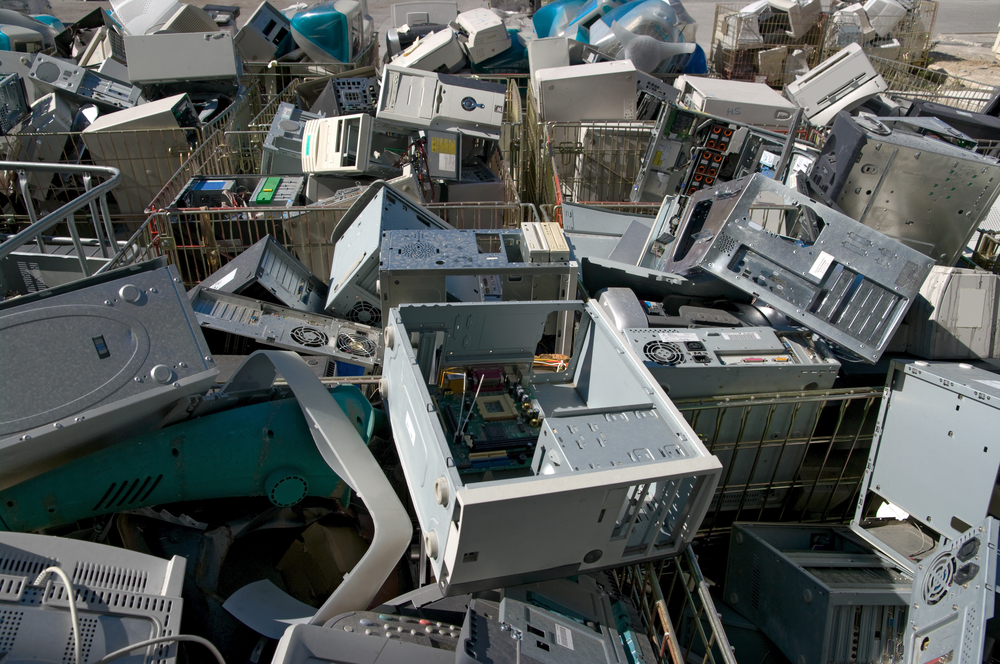 It seems like we're forever posting stories about the decline of the PC, and here's another one. This time, IDC is delivering the bad news, and make no mistake, it is bad news. Catastrophic news in fact, because IDC says worldwide PC shipments are experiencing the "most severe yearly contraction on record".
Shipments were expected to fall by 9.7 percent in 2013, but IDC has revised that estimate to a worse 10.1 percent. Next year the outlook isn't expected to be quite as bad, but things are still going to be very bleak, even in emerging markets, the traditional primary growth area for the PC.
PC shipments are expected to fall by an additional 3.8 percent in 2014, before staging a minor recovery. IDC says "At these rates, total PC shipments will remain just above 300 million during the forecast -- barely ahead of 2008 volumes".
The biggest collapse is in the consumer market, with shipments declining a whopping 15 percent year on year. In the commercial market, shipments fell by just 5 percent. IDC explains "The relative stability is due to a mix of more stable PC investment planning, a smaller impact from tablets, and to replacements of Windows XP systems before the end of support planned for 2014". Don't get the champagne out just yet though as IDC sounds a word of caution. "However, the long-term outlook for the two markets is not significantly different, with a small decline projected for both consumer and commercial segments in 2014 with near flat growth in the longer term".
"Perhaps the chief concern for future PC demand is a lack of reasons to replace an older system," said Jay Chou, Senior Research Analyst, Worldwide Quarterly PC Trackers at IDC. "While IDC research finds that the PC still remains the primary computing device -- for example, PCs are used more hours per day than tablets or phones -- PC usage is nonetheless declining each year as more devices become available. And despite industry efforts, PC usage has not moved significantly beyond consumption and productivity tasks to differentiate PCs from other devices. As a result, PC lifespans continue to increase, thereby limiting market growth".
Loren Loverde, Vice President Worldwide Quarterly PC Trackers adds: "The emergence of 2-in-1 devices designed to function in both clamshell and slate configurations -- many of which will run Windows -- along with Windows-based tablets themselves, is expected to provide some new volume for the Windows platform as well as the PC vendors and other parts of the traditional PC ecosystem in coming years. The Windows-based tablet market (covered in IDC's Worldwide Quarterly Tablet Tracker) is expected to grow to 39.3 million units in 2017 from less than 7.5 million in 2013 and less than 1 million in 2011. However, relative to a PC market size of roughly 300 million units, these Windows tablets would add just a couple percent a year relative to PC growth. Even so, these Windows devices are projected to account for 10 percent of a combined PC & Windows Tablet market by 2016 -- making them an important growth segment for the PC ecosystem".
PC Shipments by Region and Form Factor, 2012-2017 (Shipments in millions)
| | | | | |
| --- | --- | --- | --- | --- |
| Region | Form Factor | 2012 | 2013* | 2017* |
| Emerging Markets | Desktop PC | 94.8 | 85.3 | 78.2 |
| Emerging Markets | Portable PC | 110.4 | 96.8 | 106.0 |
| Emerging Markets | Total PC | 205.2 | 182.1 | 184.3 |
| | | | | |
| Mature Markets | Desktop PC | 53.5 | 50.3 | 42.7 |
| Mature Markets | Portable PC | 90.6 | 81.8 | 78.1 |
| Mature Markets | Total PC | 144.1 | 132.0 | 120.8 |
| | | | | |
| Worldwide | Desktop PC | 148.3 | 135.6 | 121.0 |
| Worldwide | Portable PC | 201.1 | 178.6 | 184.1 |
| Worldwide | Total PC | 349.4 | 314.2 | 305.1 |
Source:  IDC Worldwide Quarter PC Tracker, November 2013
* Forecast data
PC Shipment Growth by Region and Form Factor, 2012-2017
| | | | | |
| --- | --- | --- | --- | --- |
| Region | Form Factor | 2012 | 2013* | 2017* |
| Emerging Markets | Desktop PC | -3.9% | -10.0% | -1.2% |
| Emerging Markets | Portable PC | 0.5% | -12.3% | 4.8% |
| Emerging Markets | Total PC | -1.6% | -11.3% | 2.2% |
| | | | | |
| Mature Markets | Desktop PC | -4.7% | -6.0% | -3.9% |
| Mature Markets | Portable PC | -8.5% | -9.8% | -1.3% |
| Mature Markets | Total PC | -7.2% | -8.4% | -2.2% |
| | | | | |
| Worldwide | Desktop PC | -4.2% | -8.6% | -2.2% |
| Worldwide | Portable PC | -3.8% | -11.2% | 2.1% |
| Worldwide | Total PC | -4.0% | -10.1% | 0.4% |
Source:  IDC Worldwide Quarter PC Tracker, November 2013
* Forecast data
Photo Credit: Huguette Roe/Shutterstock