Best social apps for your Windows Phone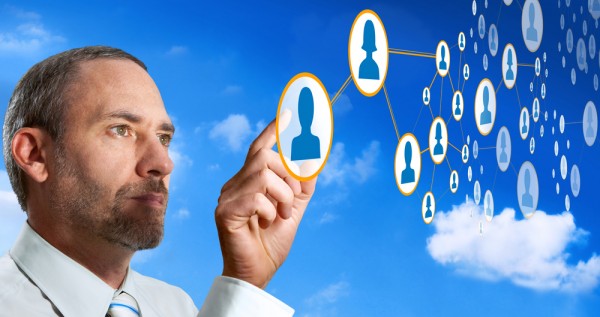 Mobile devices have completely transformed the way we connect with others. We can chat from anywhere these days, assuming there is an Internet connection available. What was once primarily aimed at browsers and traditional PCs has since fully embraced mobile computing, or vanished. There are also new, mobile-friendly apps and services that leverage features offered by smart devices to offer more personal and private ways to reach friends, family, coworkers and other folks.
For social butterflies Windows Phone has quite a lot to offer. The tiled smartphone operating system neatly integrates with popular services like Facebook, LinkedIn and Twitter, allowing users to easily post updates from within their Me tile, see what others are doing and respond to their activity on said social networks in the People hub. But there are also dedicated apps available in Store that offer more, and we are going to take a look at the best of them in this article.
For Facebook
The best known Facebook app for Windows Phone is not developed by the popular social network but Microsoft. However, it is as official as it gets and offers most of the features that are available in the Facebook-developed offerings for Android and iOS. And, obviously, it is free unlike some other similar titles that have reached the Store.
Microsoft is constantly working to improve its Facebook app, as it sees frequent updates for both Windows Phone 7 and Windows Phone 8. For daring users there is also a Facebook Beta app available, also developed by Microsoft, which provides early access to features that will make their way to the official version later down the road. The latter is the one I use on my Nokia Lumia 920, and the one I recommend as it is stable and reliable based on my experience.
For Instagram
As I kicked off this round up with Facebook, it makes sense to continue with Instagram. The popular photo and video-sharing social network has released an official Windows Phone 8 app late last year, but I do not recommend it. The offering lacks major features, like video-recording and support for Instagram Direct messages, and feels like an afterthought when compared to the first-rate Android and iOS counterparts.
What I do recommend, wholeheartedly, is 6tag. This third-party app is developed by Rudy Huyn and offers everything you can expect and want, and more, from an Instagram app on Windows Phone. It has a nice interface, theme support, options to reshare posts (called regram), disable video autoplayback and hide sponsored posts, integration with other popular social networks (for sharing Instagram activity) and other useful features. The app is available as a free download.
For Twitter
There are many third-party Twitter clients available in the Store, but the one I recommend is the official one because it is free, quite good and can deliver immediate notifications. Twitter has received a number of major updates last year which brings it on near-parity levels with its Android and iOS counterparts. It even ships with theme support, which is a nice addition. What it does not offer, and I wish it did, is the option to view images directly in the feed, without tapping on the tweet.
For Vine
When it comes to the Twitter-created Vine there are two good app options: the official offering called Vine and the third-party client 6sec, developed by the same Rudy Huyn responsible for 6tag. Here is what separates the two apps.
First of all, Vine has the advantage of being an official client which means that the experience is similar to what you get using its Android and iOS siblings. But it also lacks several features, namely multiple account support and an option to disable autoplayback for vines. The said features are included in 6tag, as is theme support. My recommendation is to use 6sec, as it is likely that it will get new features faster than Vine, and better support from its developer. Both apps are free to download; 6sec however needs an in-app purchase to unlock unlimited vine uploads.
For LinkedIn
LinkedIn is officially available for Windows Phone. The app has received a number of updates which make the experience passable for connecting with other people. Users can view and save jobs that are recommended for them, view news posted in the feed, follow companies, use the groups feature, edit their profile (and see who viewed it) and add more contacts by scanning the address book. The app is free.
For Google+
Sadly, Windows Phone is not the right platform for die-hard Google+ users. There is no official app available, and the unofficial ones you may find are mediocre at best since the search giant does little (well, nothing) to encourage the development of third-party clients (there is no API available for Google+).
Still, if you want to use Google+ on Windows Phone you should give Google+ a try. It works, is free and has a decent rating (these are the best things it has got going for it). Until an official app is launched, it may be your best option.
For Snapchat
Snapchat has yet to release an official Windows Phone app, and I would not hold my breath on it arriving anytime soon either. But, luckily, Rudy Huyn has, again, stepped up to the challenge, and created a good Snapchat client for the tiled smartphone OS called 6snap (in case you are wondering, not every app Huyn develops starts with a "6").
The app sees frequent updates, with the latest available version offering everything you can expect, even from an official Snapchat client. The offering implements new security measures (introduced by Snapchat following its latest data leak), options to use either camera to take snaps, share the results with fellow Snapchat users, and other features like managing the privacy of your account and lens support. The app is free to download.
For Foursquare
Like other official apps available on Windows Phone, the experience has only gotten better for the Foursquare app. It is frequently updated with new features, offers suggestions for places to visit, shows where your friends are checking in, provides directions, tips, option to save locations to "to-do" lists, reliable notifications and so on. I use it without any issues. The app is free.
For Flickr
The official Flickr app may have been a decent choice when it was last updated, in December 2012, but now there are far better third-party clients available in Store, that also happen to fully support Window Phone 8 (unlike the former). One of the most popular unofficial offerings is Flickr Central.
If you have a Flickr account chances are you want to take advantage of the free 1 TB of cloud storage to upload your pics and videos. Unlike other unofficial clients, Flickr Central gets this right by leveraging the option to use automatic uploads, a feature that is built-into Windows Phone 8. This makes using Flickr a very pleasant experience on the tiled smartphone OS.
Flickr Central also comes with Group support, lovely live tiles, themes, option to view comments and other nice features. Best of all, the app is frequently updated, free and without any pesky ads.
For Pinterest
When it comes to Pinterest, Windows Phone users have to rely on third-party apps as an official one has yet to make an appearance. Luckily, there is no shortage of unofficial offerings in Store, with Pinsation being one of the best and most popular choices.
The app leverages the Pinterest API, which makes it "faster" than competing unofficial clients according to developer Daniel Gary, and allows users to pin favorite boards, searches, categories and fellow users to the Windows Phone homescreen, as well as photo sharing to the social network. Best of all, the app is free.
For Tumblr
Tumblr officially arrived for Windows Phone 8 in the first half of 2013, and has since received a couple of minor updates (the latest one dates back to September of last year). The app offers the usual suspects -- finding and following "the things you love", sharing content (pics, videos, words), exploring what's happening on Tumblr, lockscreen and live tile support and GIF playback. The app is, as you might expect, free.
For Reddit
The most popular and well-received Reddit client for Windows Phone is Baconit. And for a good reason. The app is nicely designed, integrates well with Windows Phone features (like pinning, live tiles and fast resume), includes in-depth Reddit feature support (subreddits, message inbox, posting, editing and deleting of posts and comments, and others), multiple user accounts, theme support and synchronization of visited links between browsers and the mobile app. The app is free, but there is also a donate version available which costs $1.99.
If you want more eye-candy you can try Readit. This client has received more recent updates compared to Baconit, and also offers a good feature set. The app goes for $1.99, but there is a trial available to test it before paying.
For Messaging
Windows Phone may not get an official, dedicated Facebook Messenger app like Android and iOS, but the Store officially has ChatON, GroupMe, hike, KakaoTalk, Kik Messenger, Line, Nimbuzz, Skype, Viber, Voxer, WeChat, Whatsapp and WeChat on tap, as far as popular messaging apps go. The best options remain the official offerings and, like with the social networks you use, the best one for you is a matter of personal preference.
What's Coming "Soon"
There are other, social-enabled apps which are slated for a Windows Phone release. The biggest names to "soon" arrive on the platform are Flipboard and Path. Of course, when either of the two will actually launch (both were announced to arrive in the second half of 2013) is anyone's guess.
What are your favorite social apps for Windows Phone?
Photo Credit: Alexander Kirch/Shutterstock