Verizon-branded Nokia Lumia 929 now available... in China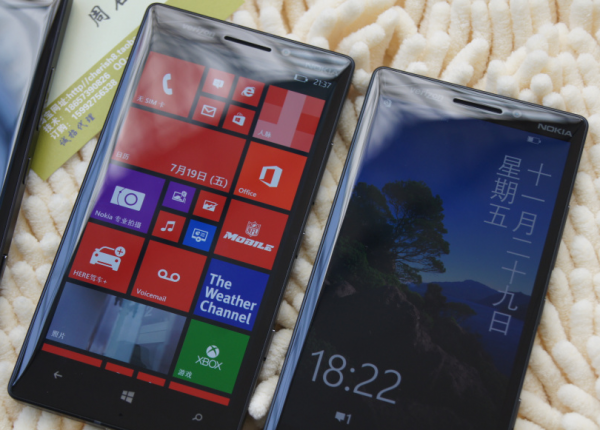 According to rumors that have been popping up over the past few months, Nokia is preparing to launch a new Windows Phone 8 handset called Lumia 929. The smartphone is expected to bear the Verizon logo, as an exclusive model designed for the US mobile operator. It should be the successor of the Lumia 928, that was introduced in the first half of last year.
One might naturally assume that, when the Lumia 929 actually goes on sale, Verizon's online and brick and mortar stores would be the first places to offer the Windows Phone. The mobile operator's logo implies it. Well, the Lumia 929 is now available, but at Chinese online retailer Taobao.
This Taobao listing shows the Lumia 929, with its Verizon branding, on sale for ¥3,800 (roughly $628). According to information shown on the site, after being translated into English, three units have already been sold.
There are no physical measurements of the Lumia 929, but all the essential bits are offered: 5-inch display with a resolution of 1080 by 1920, 2.2 GHz quad-core Qualcomm Snapdragon 800 processor, 2 GB of RAM, 3,400 mAh battery, 32 GB of internal storage, microSD card slot, 20.7 MP PureView back-facing camera with dual LED flash, 4G LTE cellular connectivity, Wi-Fi, NFC (Near Field Communication), Bluetooth 4.0 LE (Low Energy) and Qi wireless charging.
The showcased Lumia 929 runs Windows Phone 8 version 8.0.10501.127 and Nokia firmware version 1028.3512.1337.0024. This tells us that we are not looking at a Windows Phone 8.1 build, as indicated by the exact version of the tiled smartphone operating system, but at Windows Phone 8 Update 3 instead.
There are some questions which arise in this case. How could these units be sold outside of US? And, why doesn't Nokia announce the Lumia 929 already? I know from experience that some retailers may get their hands on branded devices from other regions, but this Windows Phone is, at least according to Nokia's current lineup, not even supposed to be known at this stage.
What are your thoughts on the Lumia 929?