Smartphone shipments top one billion units (maybe), Samsung and Apple lead the pack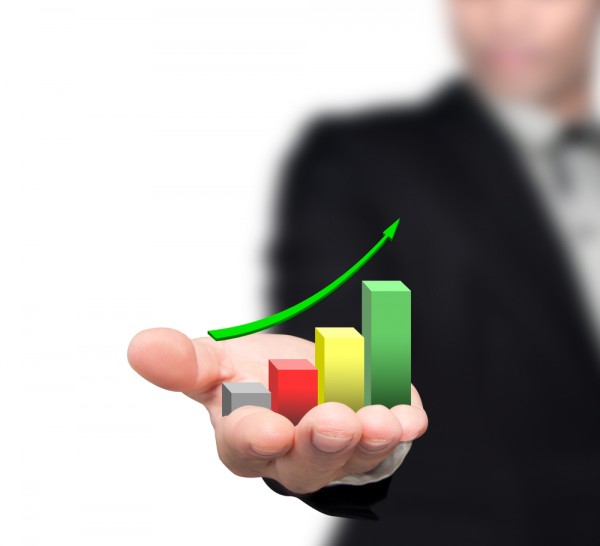 In 2013, for the first time, yearly smartphone shipments topped one billion units, according to IDC. Rival firm Strategy Analytics, though, begs to differ and says the milestone has yet to be reached in the past year, with only 990 million units being shipped. Regardless of the number, this market continues to show strong gains year-over-year, as shipments increased by over 34 percent (according to SA; IDC says 38.4 percent) compared to the previous year (for 2012, IDC says 725.3 million units, while SA estimates 700.1 million units).
Apple and Samsung remain the market leaders, according to both firms. The South Korean maker continues to be the largest smartphone vendor, shipping in excess of 310 million units in 2013 (IDC -- 313.9 million units, SA -- 319.8 million units), which represents a healthy increase over the 2012 results (IDC -- 219.7 million units, SA -- 213 million units). Its share of the market also increased, slightly, to 31.3 percent from 30.3 percent, according to IDC, or to 32.3 percent from 30.4 percent, according to SA.
So far, the IDC and SA reports are somewhat consistent, in regards to Samsung's increased smartphone shipments and market share. When we look at Q4 2013 compared to Q4 2012, IDC says its market share decreased (to 28.8 percent from 29.1 percent) and shipments increased (to 82 million units from 66.7 million units) while SA paints a different picture, with gains in both categories (to 29.6 percent from 29 percent, and to 86 million units from 63 million units, respectively). The differences stem from the fact that Samsung does not reveal how many smartphones it sold, in its quarterly earnings reports, unlike other vendors such as Apple.
"Samsung shipped a record 319.8 million smartphones worldwide and captured 32 percent marketshare in 2013", says SA. "This was the largest number of units ever shipped by a smartphone vendor in a single year. Despite tough competition from a long tail of Chinese and American brands, Samsung continued to deliver numerous hit models, such as the Galaxy S4 and Note 3".
Apple shipped 153.4 million iPhones in 2013, which is 12.9 percent higher compared to the previous year when it shipped 135.9 million units (according to IDC; SA says slightly lower, at 135.8 million units). In Q4 2013, the iPhone maker shipped a record 51 million smartphones, which is 6.7 percent higher compared to the same period of the year before when it shipped 47.8 million smartphones. That being said, Apple's market share decreased in 2013 compared to 2012, according to both firms, to below 16 percent (IDC -- 15.3 percent; SA -- 15.5 percent) from over 18 percent (IDC -- 18.7 percent; SA -- 19.4 percent). The Q4 2013 market share also dipped to slightly below 18 percent (IDC -- 17.9 percent; SA -- 17.6 percent) from over 20 percent (IDC -- 20.9 percent; SA -- 22 percent).
"Apple posted record shipment volume during 4Q13, driven primarily by the addition of multiple countries offering the iPhone 5S and 5C, and sustained demand from its initial markets that saw these models launch at the end of 3Q13", says IDC. "Still, Apple had the lowest year-on-year increase of all the leading vendors. Now that Apple has finally arrived at China Mobile, it remains to be seen how much Apple will close the gap against Samsung in 2014".
The smartphone vendors which complete the top five are, in this order, Huawei, LG and Lenovo. Of the three, Lenovo posted the highest year-over-year increase in smartphone shipments (to 45.5 million units from 23.7 million units, according to IDC, or 23.5 million units, according to SA).
"Huawei, LG and Lenovo each grew their smartphone shipments around two times faster than the global industry average and captured a combined 14 percent marketshare", says SA. "Huawei is expanding swiftly in Europe, while LG's Optimus range is proving popular in Latin America, and Lenovo's Android models are selling at competitive price-points across China. Samsung and Apple will need to fight hard to hold off these and other hungry challengers during 2014".
Going Cheap Is Like Gambling
The strong year-over-year growth in smartphone shipments suggests we can expect similar results in 2014, as more buyers will look towards upgrading from their current phone to a smartphone. Smartphone penetration is still low in plenty of markets across the globe, which is where the big companies should focus their attention to grab a bigger slice of the market share pie and, obviously, increase their shipments and, potentially, profits as well.
The decrease in smartphone average selling prices continues, which means vendors that focus on delivering high-end (or, flagship) smartphones will find it increasingly difficult to reach more buyers. "Among the top trends driving smartphone growth are large screen devices and low cost", says IDC program director Ryan Reith. "Of the two, I have to say that low cost is the key difference maker. Cheap devices are not the attractive segment that normally grabs headlines, but IDC data shows this is the portion of the market that is driving volume. Markets like China and India are quickly moving toward a point where sub-$150 smartphones are the majority of shipments, bringing a solid computing experience to the hands of many".
Apple is the most prominent vendor that does neither -- the company does not have cheap smartphones in its lineup, nor smartphones with big screens. It has been pointed out numerous times before that this will lead to an unfavorable situation for Apple, as it risks capping its replacement and addressable markets in the foreseeable future. We know that Apple will not do a cheap iPhone that retails for less than $300 even, but the company could be looking at larger screens as a way for its smartphones to appeal to more potential buyers, that would otherwise go with an Android handset.
"Apple remains strong in the high-end smartphone segment, but a lack of presence in the low-end category is costing it lost volumes in fast-growing emerging markets such as India", says SA. That is already a lost battle, from my point of view as I explained above, and a would-be business practice that does not fit in with Apple's healthy margins-oriented ethos.
Also, vendors that delve into this segment looking for market share are likely to suffer profit loses, as Nokia's Q4 2013 financial results have indicated (even though it sold more Lumias compared to Q4 2012, the net sales were lower due to an increase in unit sales of its low-end Windows Phones that have been available at dumping prices -- mostly in US -- in an ongoing attempt to grab a chunky bit of market share). Samsung, for instance, can afford to play this game, to increase its market share, due to the strong popularity of its flagship handsets that offer high profit margins, which allows the company to ship entry-level smartphones at attractive prices. The problem is only a few vendors can afford to do this, while many struggle to break even.