Windows Phone still plays in the little league, fails to reach 4 percent market share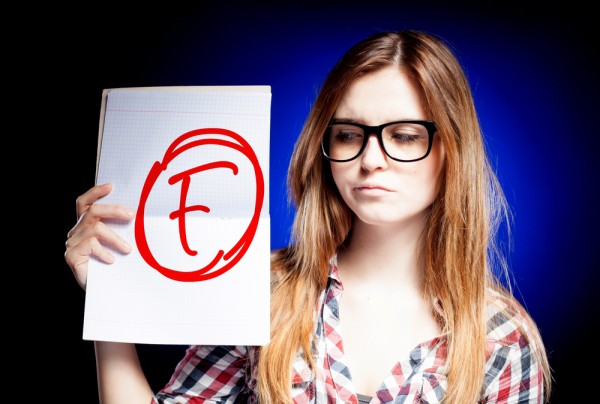 Bad news for Microsoft today, as a new report that was just released by research firm Strategy Analytics places its smartphone operating system, Windows Phone, at less than 4 percent market share in 2013. It may be in an honorable third place, but, by contrast, Apple's iOS, which ranks second, had a market share of 15.5 percent in the same period, while Android, the most popular of the bunch, dominated the landscape from afar with 78.9 percent market share in the past year.
In 2013, shipments of smartphones running Windows Phone reached just 35.7 million units, leading to a low market share of 3.6 percent. Overall, a previous Strategy Analytics report released earlier this week places smartphone shipments in 2013 close to one billion units (990 million, to be exact). The tiled mobile OS grew in both shipments and market share compared to 2012, from 18.8 million and 2.7 percent, respectively, but has yet to reach a threatening position to its more popular rivals, even for iOS which has been losing market share in major markets across the globe.
Windows Phone momentum has stopped in Q4 2013 when main vendor Nokia failed to repeat the solid performance it displayed in the previous quarters. The Finnish company then moved only 8.2 million Lumias (combined Windows Phone and Windows RT units), 600,000 units less than in Q3 2013. As a result, the tiled smartphone OS had a market share of 3.2 percent in the last quarter of the past year, which is less than it had in all of 2013.
"Microsoft is now firmly established as the smartphone industry's third major ecosystem, shipping 35.7 million units worldwide to capture 4 percent marketshare in 2013", says Strategy Analytics. "However, the Windows Phone platform is still struggling to gain traction in the low-tier and premium-tier smartphone categories and they remain serious weaknesses that Microsoft will need to address in 2014".
In 2013, Apple moved 153.4 million iPhones (51 million units in Q4 2013 alone) and had a market share of 15.5 percent. The company's smartphone shipments increased in the past year from 135.8 million units in 2012, but its market share saw a decline from 19.4 percent year-over-year. In Q4 2013, Apple's market share was higher, than in all of 2013, at 17.6 percent due to winter holiday sales.
"Apple iOS grew a sluggish 13 percent annually and shipped 153.4 million smartphones worldwide for 15 percent marketshare during 2013", says SA. "Despite record volumes, 2013 is arguably a year that Apple will want to forget as growth slowed sharply and its new 5c model performed less strongly than expected".
As it has been pointed out before, Apple needs an iPhone with a larger screen (and, despite being against the company's preference for high margins, dirt cheap smartphones) to attract more potential buyers, that would otherwise look towards an Android handset. Its addressable market has already been capped, according to IDC, but there may still be room for Apple to grow in the replacement market, according to the information provided by the same research firm.
It goes without saying that Android has managed to both increase its market share and shipments, by healthy margins. The OS grew to 78.9 percent market share in 2013, from 68.8 percent in 2012. In Q4 2013, it had 78.4 percent market share, again up, from 70.3 percent in the same period of the year before.
Android shipments grew to 781.2 million units in 2013, up from 481.5 million in 2012. In Q4 2013, vendors of the popular OS shipped 227.7 million units, up from the 152.5 million in Q4 2012.
"Android shipped a record 781.2 million smartphones worldwide for 79 percent marketshare in 2013", says SA. "Android shipped four times more smartphones than Apple and Microsoft combined. There is little doubt that 2013 was the year of Android. However, Android's annual growth rate slowed to 62 percent in 2013, its lowest level in the platform's history. We expect Android's growth to slow further in 2014 due to market saturation, and rivals like Microsoft or Firefox will be ready to pounce on any signs of a major slowdown for Android this year".
What this report does not discuss is the combined effect of consecutive solid quarters in Android shipments to the number of supporting devices in the wild. This makes it practically impossible for rival platforms to match its user base in the foreseeable future, more so for Windows Phone which has never had a strong presence on the market. Obviously, Apple stopped competing with Android on equal footing a long time ago when vendors of the latter OS began offering more and more very affordable options. As smartphone penetration increases across the globe, especially in emerging markets, this gap will only widen with time. Windows Phone is the only rival that can compete with Android in the entry-level segment, but its adoption has always been too low to pose a serious challenge to the vendors of the more popular OS.
Photo Credit: Leszek Glasner/Shutterstock