Jobs site offers Internet Explorer 7 users new computers with 'a modern browser' for free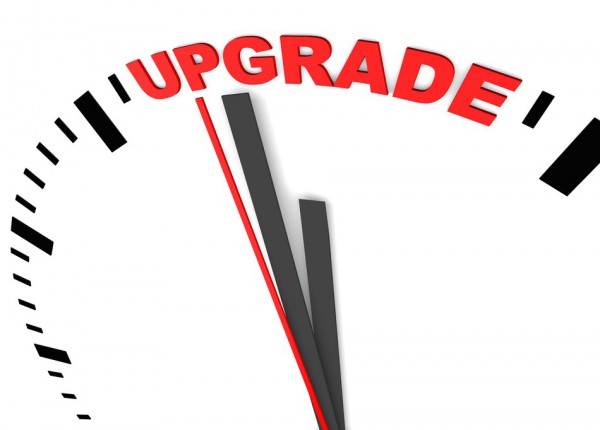 When a site decides it will no longer support outdated versions of a certain browser, usually an announcement of some sort follows, explaining that affected users should upgrade to a newer iteration, or switch to an alternative offering, in order to avoid a subpar experience. For the most part, the targets are Internet Explorer 7 and its predecessor, both of which belong to the annals of browsers, even in Microsoft's opinion.
But, NursingJobs.us has decided to take a different route. In a blog post titled "IE7 users, we need to talk...", the jobs site has announced that it has stopped supporting the said browser version (that is now more than seven years old), but in order to keep affected users happy it will give them "a new computer with a modern browser" for free.
NursingJobs.us explains its move by saying: "We determined that it would cost us more to support a browser from 2006 in 2014 and beyond than it would to help our clients upgrade their legacy hardware". Obviously, it would be much cheaper, at least on the surface, to drop support for Internet Explorer 7 -- the site said even the browser's predecessor was supported until "recently" -- and leave affected users to upgrade on their own.
This would be the more common approach, but, apparently, NursingJobs.us does not want to put off those folks from using the service it provides. "We want to make sure all our customers are well served by our new product and we are serious about making this right if our ceasing to support IE7 becomes an inconvenience", says the site.
Looking at Microsoft's site one might also wonder why NursingJobs.us does not tell its Internet Explorer 7-toting users to upgrade to Internet Explorer 8. If they are running the former version chances are their PC is rocking Windows XP or Windows Vista, both of which support the newer variant of the browser.
The site says that only 1.22 percent of its traffic comes from Internet Explorer 7 (which does not tell us much in regards to users), which makes this bold offer less crazy than it sounds. Globally, the said browser version accounts to just 2.14 percent of Internet traffic, according to NetMarketShare.
NursingJobs.us has not revealed which sort of "computer" those who want to redeem the offer will get. Since the site is optimized for "mobiles and tablets", giving them a slate would be a somewhat inexpensive option. Similarly, a Chromebook would also fit the bill as it is frequently updated by Google with a new version of Chrome.
Photo Credit: Pixel-3D/Shutterstock