Best iOS apps this week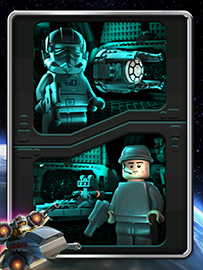 Fifth in a series. A big week for Apple as the company delivered record fiscal first quarter results -- $57.6 billion revenue and $13.1 billion net profit. The tech giant revealed it had shipped 51 million iPhones, an all-time quarterly record, compared to 47.8 million a year-ago, and 26 million iPads, up from 22.9 million in the same period a year ago. Wall Street wasn't impressed, but that's to be expected.
Of course a big part of Apple's success is the number and quality of apps available for its hardware. As the owner of both iOS and Android devices, I find the apps for the iPhone and iPad to be vastly superior (although there are always exceptions). There's less garbage, and far fewer ad-riddled apps. Part of that reason is Apple's strict approval process, and the amount of money it pays to developers -- $2 billion in its fiscal first quarter -- helps too.
The company paid out $10 billion to developers in 2013 (no doubt a huge chunk of that going to Candy Crush Saga developer King), which shows that the App Store remains the best place for developers to make money -- provided they can gain the required visibility of course.
This week there were some great new apps and games, and a number of noteworthy updates.
As always, if I miss an app that you think should definitely have been included, let me know in the comments below.
Here is my selection for this week.
Paid App of the Week
Lego Star Wars: Microfighters ($0.99)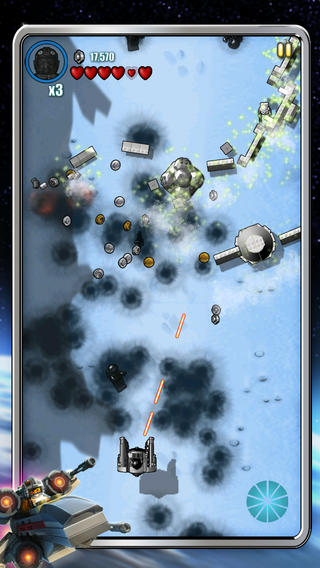 Earlier in the week, Google announced a Chrome tie-in with LEGO, which I described as "awesome". I also said the plastic brick manufacturer really knows how keep "its product modern, with video games like LEGO Star Wars and LEGO Hobbit". And lo and behold, here's a fresh new Star Wars LEGO game to enjoy.
Lego Star Wars: Microfighters is a retro-style shooter that lets you pilot six iconic Star Wars ships, including TIE fighters and X-wings. You can choose to fly for the Rebellion, or the Empire, and there are 18 levels spread across four planets -- Endor, Yavin, Hoth and Geonosis -- and 35 types of enemies to engage. It's great fun, and well worth the asking price.
Free App of the Week
Owners of Android phones may be familiar with the SwiftKey software keyboard. SwiftKey Note isn't the same thing, but rather a note-taking app from SwiftKey's developer, TouchType. It does however, offer the keyboard's auto-correction and prediction algorithms, making typing and jotting down notes, much quicker. It gets smarter the more you use it too.
You can share notes, and the app offers Evernote synchronization and more. Notes can be tagged and formatted, and you can write in up to three languages at a time.
Other Apps
Offers in-app purchases.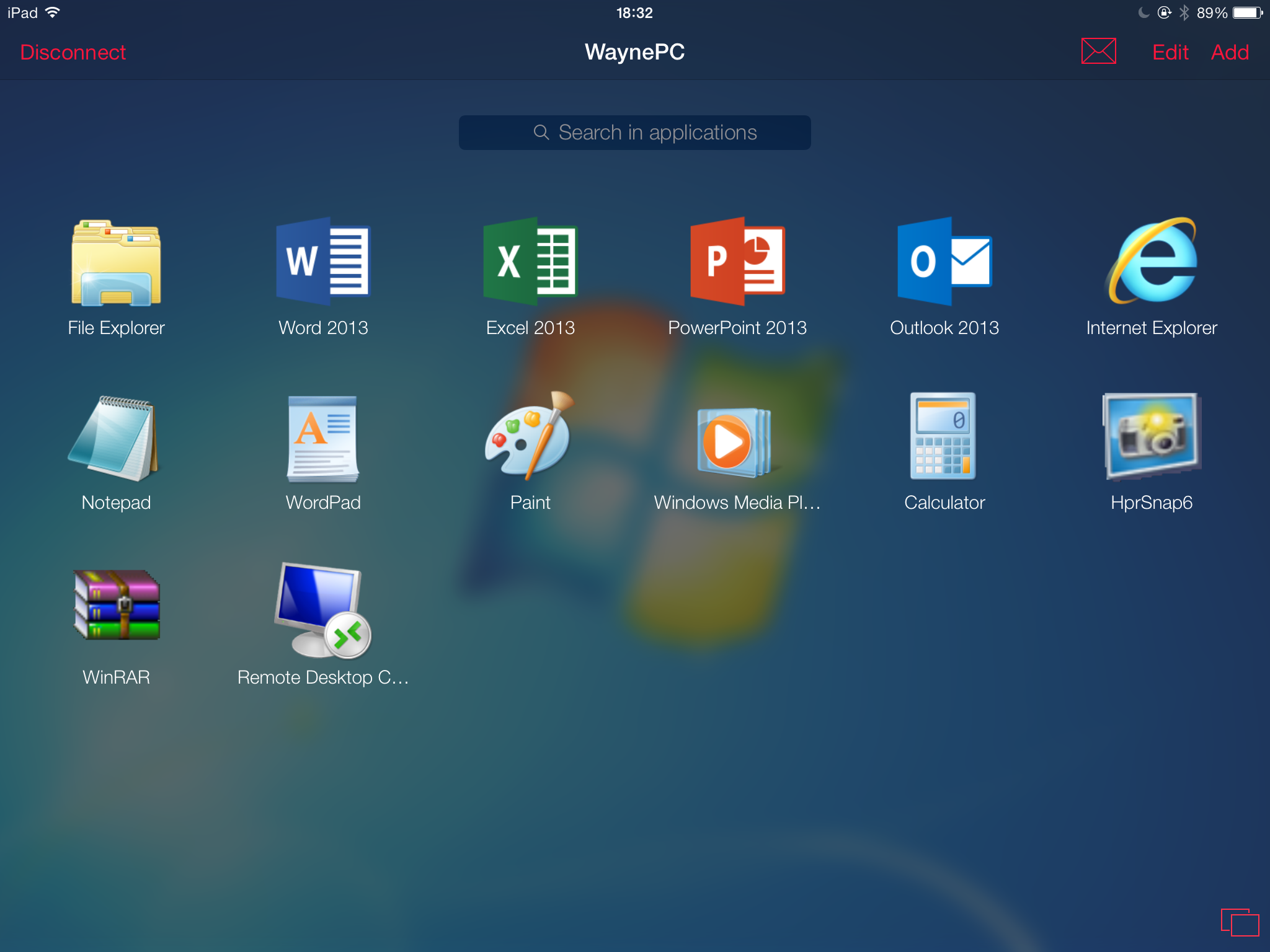 When I'm working away from my PC I'm usually remote accessing it on my iPad using the excellent Parallels Access. I've tried other remote access tools in the past, most notably TeamViewer, but this is easily my favorite tool for the task.
The app was updated this week and now sports an iOS 7 look and feel. It offers full support for OS X Mavericks, Windows 7, 8, and 8.1 and gains enhancements for connections in/from corporate networks.
Subscriptions are now per-user rather than per remote computer (and you can use it on up to 10 systems). You get a 14 day free trial of the full version, and can continue to use it in time limited mode once the trial has expired.
7 Minute Workout – Quick Fit ($0.99)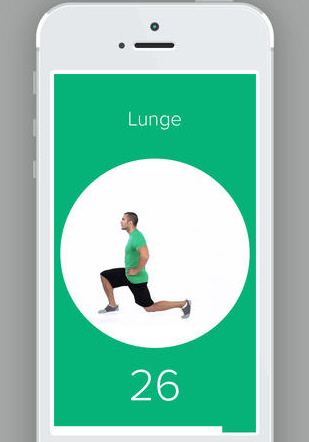 Offers in-app purchases.
There are loads of 7 Minute Workout apps in the App Store. This one guides you through the famous brief exercise blast using HD video and voice prompts. There are 12 exercises, with 10 seconds of rest in-between, making it ideal for people who don't have time to spend hours exercising but still want to maintain a certain level of fitness.
If you're feeling a bit flabby round the middle, there's a new Quick Abs workout pack available for $1.99.
Launch Center Pro for iPad ($4.99)
This app is like speed dial for everyday tasks. "Launch actions, not just apps", according to the description. Example actions include messaging a friend, emailing someone, launching a favorite website and more. You can chain multiple actions together.
The iPad version is pretty much identical to the iPhone one, just super-sized to make use of the extra screen space.
Offers in-app purchases.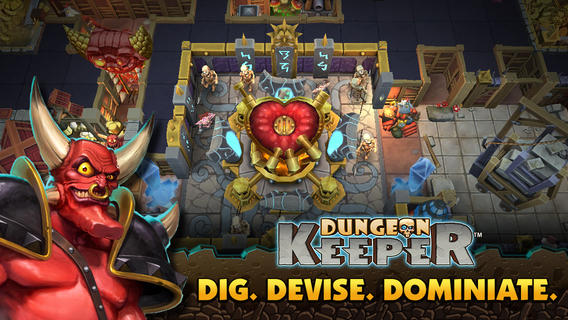 I was a huge fan of the original PC version of Dungeon Keeper so I'll admit to being excited to see a new version of it on iOS. However, it turns out this is actually more like Clash of Clans than the game I knew and loved.
That said, the new Dungeon Keeper is fun, and the concept -- build the best dungeon and protect it from invading heroes by deploying traps, trolls, demons, warlocks (and numerous other creatures) -- remains the same. It's freemium and the game nags you to buy virtual gold continually, which spoils the enjoyment of it somewhat.
Offers in-app purchases.
If you log into a lot of password protected websites, this app will save you time by storing your credentials and letting you log in with a single tap. It combines a password manager with a browser, and works with hundreds of sites. If you encounter a site that isn't supported, you can email the developers and they'll add it if possible.
Although the base app is free, support for unlimited sites costs $5.99.
Offers in-app purchases.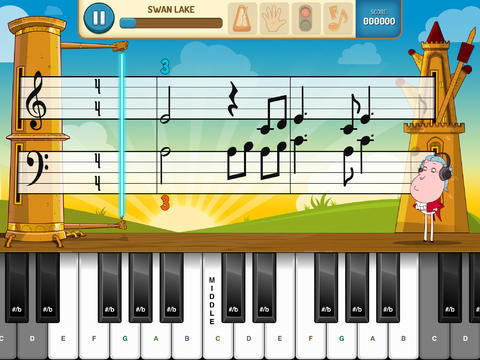 Practice makes perfect when it comes to learning to play the keyboard and this iPad app can really help. Place the iPad on your keyboard or piano and play away -- or use the touch mode. It features hundreds of songs including classics like When the Saints Go Marching In and modern songs like Katy Perry's Roar.
Although the app is free, you'll need to buy a paid subscription if you want to get the most from it.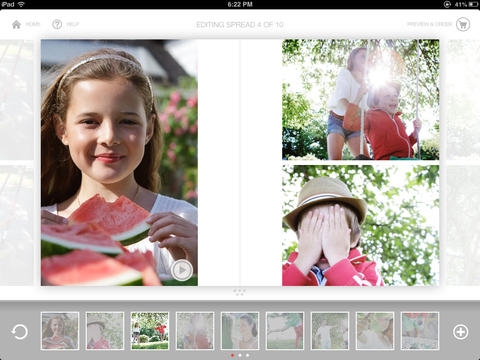 This app lets you create stylish hard cover photo books right from your iPad, using pictures from an iOS device, iPhoto, PC, Dropbox, Facebook, Instagram, or Flickr. Impressed Photo Books also creates a digital version that allows you to add voice recordings and lets viewers leave comments. This is accessible through a QR code printed in the book.
Books you create can be shipped to anywhere in the US or Canada.
Apple's App of the Week
Offers in-app purchases.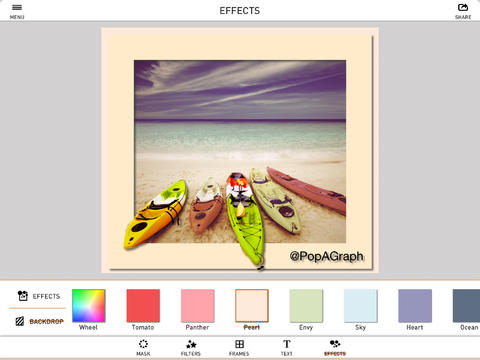 This week's free app aims to transform your photos and give them the wow factor. It isolates the subject of your picture and lets you make them really stand out. There are loads of effects, filters, frames and adjustments you can apply, and finished images can be shared on Instagram, Facebook, Twitter, Tumblr, Sina Weibo, emailed or saved to the camera roll.
There are additional filters available as in-app purchases.