Google bans porn from Chromecast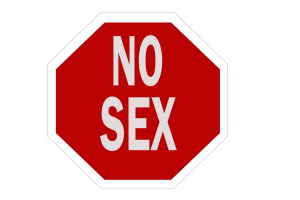 According to Steve Jobs, Android is the best mobile OS -- for porn. He infamously declared that people who want porn should buy Android, because iOS would be porn-free. With that said, porn can be accessed on both iOS and Android by using a web browser (so I've heard).
Despite what Steve Jobs says, and despite the fact that Android is based on the free and open Linux, Google's Play Developer Program Policy specifically bans porn. Unfortunately for fans of sexually explicit material, this appears to now apply to the Chromecast too.
Earlier today, the Chromecast SDK was released, much to the excitement of owners of the device. You see, while Chromecast is inexpensive and useful, it is not all roses -- there are a lack of apps that utilize it. The SDK opens up the floodgates for developers to take advantage -- as long as Google approves of the content.
Unfortunately, with the new SDK, Google released new terms of service. An interesting line from it is "you must comply with the Content Policies listed in the Google Play Developer Program Policies". By reading that referenced policy, we can then see a line that says "We don't allow content that contains nudity, graphic sex acts, or sexually explicit material". In other words -- no porn on Chromecast.
While some may applaud Google's attempts to keep things clean, others may criticize the paternalistic approach taken by the search-giant. After all, by holding the vast majority stake in mobile OS and search, the company arguably has a responsibility to respect the interests of all users. In other words, I can't say whether porn is right or wrong, and neither can Google, but if some of their adult users want it, and it doesn't break the law, it should be allowed.
What do you think? Should porn be allowed on Chromecast? Tell me in the comments.
Image Credit: Robert J. Beyers II / Shutterstock