What a shocker! Samsung to unveil 'The Next Big Thing' at Unpacked Episode 1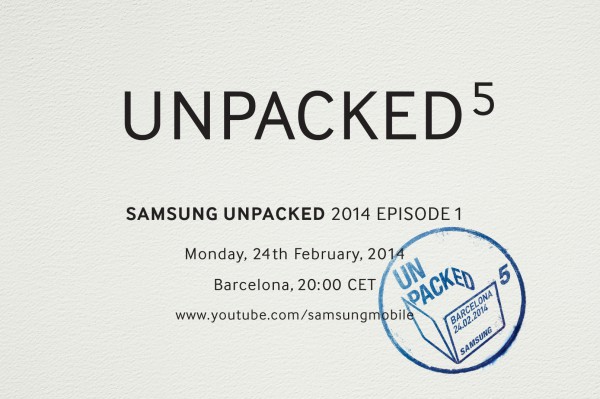 Samsung has announced that its first Unpacked event of the year will be held on February 24, in Barcelona, which coincides with the MWC 2014 opening day. The South Korean maker has also hinted at a possible unveiling of "The Next Big Thing". You did not see this one coming, did you?
Samsung has previously used the term The Next Big Thing prior to taking the wraps off new versions of its popular high-end smartphones, like the Galaxy S4 and Galaxy Note 3, and the Galaxy Gear smartwatch, all of which were also announced at the Unpacked events it held last year.
Naturally, it makes sense to assume that a similar thing will happen once again at Unpacked Episode 1 (as Samsung calls its first big event of 2014), where the successor of the Galaxy S4 is expected to be introduced (possibly called the Galaxy S5, judging by the number 5 used in the invitation shown above).
A late-February presentation of the Galaxy S5 would fall in line with Samsung's time-frame for previous announcements, which occurred within a year of each other. The Galaxy S4 was introduced in mid-March 2013, and its successor would arrive two weeks short of a year after.