Nokia Lumia Icon is now available, but will you buy it?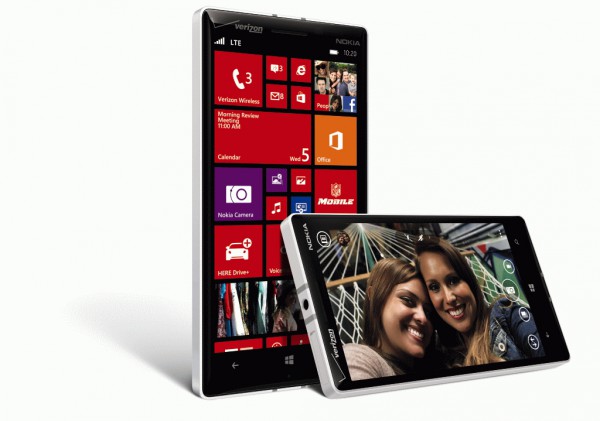 The Nokia Lumia Icon is an interesting smartphone, and an interesting Windows Phone alike. It offers Qualcomm's top-of-the-line processor, plenty of internal storage, a good camera and a 1080p display, all in an attractive package. But it is not available for your carrier, unless it is called Verizon. Hey, you know Nokia, the company loves exclusives.
Microsoft's and Verizon's stores now carry the Lumia Icon, just a week after it was officially unveiled (but we knew the details long before the announcement). The smartphone can be had, in either black or white, for the usual, flagship-price of $199.99 when purchased on a two-year contract. It can also be had with a month-to-month contract, for $549.99, or an Edge plan, for $23.06 per month.
Nokia's decision to stick to exclusivity deals is puzzling, as there is no comparable Windows Phone available in international markets. The only ones that come close are the Lumia 925, which is nearly one year old and is less noteworthy now, and the Lumia 1520, which is too big in comparison to be even considered a viable alternative for potential buyers who are targeted by the Lumia Icon.
But, if you are on Verizon or willing to switch to big red's network, the Lumia Icon might be the right Windows Phone for you. My colleague Brian Fagioli did an unboxing of the smartphone this past Monday, and his initial impressions are positive overall: in his short time with it "the phone has been wonderful, despite the few negatives".
Ticking the "Windows Phone" box in Verizon's online store reveals five smartphones, one of which can only be had refurbished. The Lumia Icon sits on top, as the current Windows Phone flagship in big red's lineup, while the remaining ones have either been launched in late-2012 or in the first half of 2013. The Lumia Icon might not only be the right Windows Phone for you, but the only Windows Phone for you if you care about buying a future-proof device. So, the question is, will you buy the Lumia Icon?
Loading ...