GroupFlix a-la-carte TV beta opens for sign-up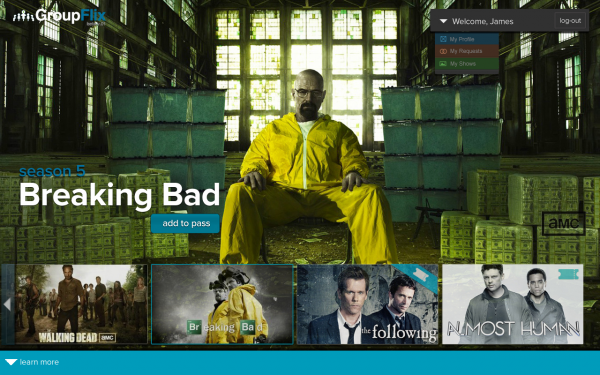 I know I've talked a lot about home media and cord-cutting these days, but it is becoming an increasingly busy subject. Now a brand new service is aiming to move into the market, and it brings some intriguing promise with it.
GroupFlix may not be a name you are familiar with, but that certainly could change in 2014. The company is partnering up with studios to build a library of content that could be the answer to tearing customers away from the cable and satellite providers.
An announcement from COO Joseph Audette states "GroupFlix is an a la carte video service that gives power back to the viewer".
The company has not stated which studios are on board, but promises no ads and cheaper pricing compared to rivals such as iTunes, Amazon and others.
Details are still a bit sketchy, as pricing, like studios, has not been named. However, the beta program is open and accepting the first 1,000 people to sign-up. You may want to hurry on that as the last I checked it was nearing 600.
"GroupFlix has opened their wait list to offer a limited number of people early access to their Spring Beta between now and March 21st. Launching in Q2 2014, GroupFlix is an a la carte video service that enables users to watch their favorite shows in one easy monthly pass", the announcement states.
There are many more details that we will just have to wait to learn, but there seems to be some promise for this service. The image, as seen above, displays several very popular shows.