Google Drive price cut gives a little and takes a lot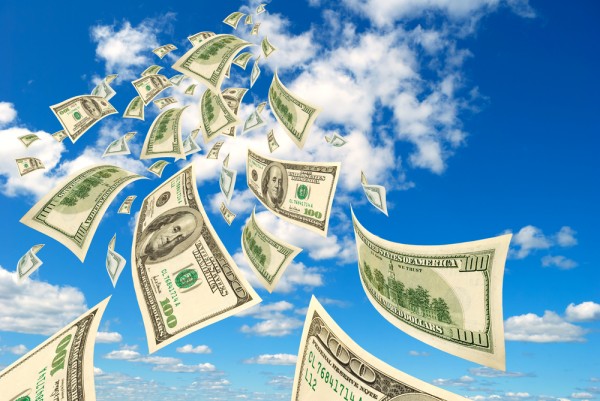 This week, World Wide Web inventor Tim Berners-Lee calls for a "bill of rights" for the Internet. Much of the media coverage focuses on governments, but I see corporations as greater concerns. Who has more direct access to your stuff? Google is front and center, but by no means alone, profiting from your content.
Today's big Google Drive price cut -- $1.99 and $9.99 monthly down from $4.99 and $49.99 for 100GB and 1TB, respectively -- makes me wonder. The search and information giant offers more value for less money. The question: Who benefits more? Customers paying less, or Google getting their business? I have to wonder when, if not already, the company will use contextual data gathered from your Drive for targeted everything, from Now to ads and more.
Means to an End
Google's business is all about ad revenues placed around content and providing contextual information to advertisers and to direct consumers through services like Now and Search. During fourth quarter 2013, the company generated $15.62 billion revenue, excluding Motorola, which Lenovo is acquiring. Search and related advertising revenue is right at 90 percent. Google's dependence on search-related revenue, derived from content someone else produces, cannot be understated.
Meanwhile Google extends tremendous Internet influence by way of search. For example, the company's U.S. search share was 67.6 percent during January, according to comScore. Global share is nearly identical, although Google's dominance is considerably higher in some regions. For February 2014, NetMarketShare puts Google global search share at 71.81 percent on PCs and stunning 92.37 percent on phones and tablets.
Search is a means to an end, with the destination being your information and what the company can do with it. The benefit to you: Increased contextual services that make search more relevant; products like Google Now providing proactive information; and by way of connected services your information's improved overall usefulness to you, which includes synchronization across devices. The benefit to Google: As aforementioned, the company largely profits from content someone else produces. Google needs your data where its products and services are strongest -- in the cloud. For obvious reasons, storing your stuff there matters more than locally on PC or other device -- or other services! For the latter, pricing is compelling.
Compare to Microsoft OneDrive, which offers 7GB free -- or about half Google Drive's more generous amount -- and charges $25 annually for another 50GB. Meanwhile, 107GB is $50 or 207GB is $100 per annum. Respectively, that's $4.49, $7.49, and $11.49 monthly. By comparison, Dropbox charges $9.99 per month for 100GB storage.
Whose Rights?
Google's Privacy Policy and Terms of Service reveal much about what you give up for paying so little -- and not just Drive. The ToS states: "Google's privacy policies explain how we treat your personal data and protect your privacy when you use our Services. By using our Services, you agree that Google can use such data in accordance with our privacy policies". Then goes:
When you upload or otherwise submit content to our Services, you give Google (and those we work with) a worldwide license to use, host, store, reproduce, modify, create derivative works (such as those resulting from translations, adaptations or other changes we make so that your content works better with our Services), communicate, publish, publicly perform, publicly display and distribute such content. The rights you grant in this license are for the limited purpose of operating, promoting, and improving our Services, and to develop new ones. This license continues even if you stop using our Services (for example, for a business listing you have added to Google Maps). Some Services may offer you ways to access and remove content that has been provided to that Service. Also, in some of our Services, there are terms or settings that narrow the scope of our use of the content submitted in those Services. Make sure you have the necessary rights to grant us this license for any content that you submit to our Services.
Google grants itself rather generous rights with your content. But there are restrictions. For example, for some terms directly Drive-related, Google asserts: "We will not change a Private document into a Public one; we will not use a Private document for marketing or promotional campaigns". There is no such guarantee about Public documents or assurances about advertising targeted to you (something Gmail users should understand). Already, without opting out, Google Account users grant permission to have their photos and names used, essentially as uncompensated endorsements, in third-party advertising. Think about such permission when reading the Privacy Policy and ToS, asking: "What else?"
Compare to Dropbox, which Privacy Policy explicitly states about your data: "we won't sell it to advertisers or other third-parties". Terms of Service states:
Your Stuff is yours. These Terms don't give us any rights to Your Stuff except for the limited rights that enable us to offer the Services. We need your permission to do things like hosting Your Stuff, backing it up, and sharing it when you ask us to. Our Services also provide you with features like photo thumbnails, document previews, email organization, easy sorting, editing, sharing and searching. These and other features may require our systems to access, store and scan Your Stuff. You give us permission to do those things, and this permission extends to trusted third parties we work with.
In some respects, the policies aren't so different just the scope of application, although Dropbox more politely states them. The big difference: Google offers more services and interacts with more third parties, particularly around advertising. For example: "We may share aggregated, non-personally identifiable information publicly and with our partners -- like publishers, advertisers or connected sites".
New Google Drive pricing is a big carrot, but what about the stick? Read the Privacy Policy and ToS and answer for yourself. Then, thinking about a digital Magna Carta for the web, what rights would you demand of Google and other corporations using your data?
Photo Credit: Rrraum/Shutterstock